Marvel Just Released A Remixed 'Black Panther' Soundtrack Proving Wakanda Really Is Forever
The strength of the Black Pantha has been restored.
August 17, 2018 at 7:22 pm
Black Panther party, where y'all at?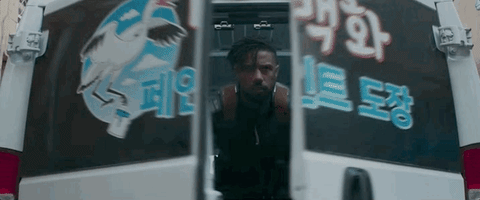 Oh wait, ya'll never left.
Marvel is keeping the Black Panther train rolling with the release of a new digital EP Black Panther: Wakanda Remixed, featuring 5 remixed tracks, including "Waterfalls," "Black Panther," "Wakanda (DJ Dahi Remix)," "Ancestral Plane" and "Killmonger."
The original motion picture soundtrack was composed by Grammy-nominated Childish Gambino collaborator Ludwig Göransson, who has returned with a bang to produce the remixed joints.
Announcing the "Marvel Studios' Black Panther: Wakanda Remixed EP," available today from @MarvelMusicInc and @HollywoodRecs! Listen here: https://t.co/9KbgzNHzGw

— Black Panther (@theblackpanther) August 17, 2018
Göransson certainly has great creative chemistry with the film's director Ryan Coogler as the composer/songwriter worked with Coogler to create great soundtracks for the films Creed and Fruitvale Station. Producers featured on the new EP includes, DJ Dahi, WondaGurl, Michael Uzowuru and Jeff Kleinman.
Black Panther: Wakanda Remixed is now available for download and via your favorite streaming service!
Liking this content? Check these out:
Kendrick Lamar And SZA Dropped An Amazing 'All The Stars" Music Video, And Black Twitter Is So Here For It
'Black Panther: The Album' Tops Billboard 200 Chart For Third Week
Kendrick Lamar And SZA Call BS On Lawsuit Accusing Them Of Stealing Artist's Work