Michelle Obama Reveals The One Thing Barack Does That Gets On Her Last Nerve
They have separate bathrooms, but Barack keeps encroaching upon Michelle's!
October 12, 2018 at 5:19 am
Folks sorely miss the Obamas, but they're having a great time post-White House.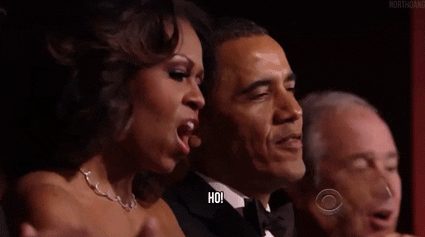 Michelle Obama appeared on The Today Show Thursday morning and said she's really been able to enjoy the "small things," during her post-Pennsylvania Avenue years, something she wasn't necessarily able to do as first lady of the United States, Business Insider reports.
Mrs. Obama said her favorite thing about being out of the White House might be "going to my girl's game and just really being a mom ... there's nothing new that's going on — it's just that we're out in the real world."
The former first lady also talked about her marriage to Barack Obama, even the blips. Whether a couple is #RelationshipGoals or not, no marriage is perfect, and the former FLOTUS dishing on one particular thing she and her husband argue about had us cracking up.
"One of the keys to a successful marriage is separate bathrooms," the former first lady said as the audience laughed. "When he enters my bathroom, sometimes I'm like, 'Why are you in here?' And he's like, 'I live here. Can I enjoy my bathroom, too?'"
"One of the keys to a successful marriage is separate bathrooms." @MichelleObama says about living with @BarackObama in their house #DayOfTheGirlTODAY pic.twitter.com/Odid5WhE0C

— TODAY (@TODAYshow) October 11, 2018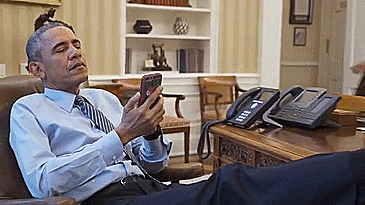 On a more serious note, Mrs. Obama also opened up about how frustrated she is at the lack of progress made since the start of the #MeToo movement, according to The Huffington Post.
"I'm surprised at how much has changed but how much has not changed," she said. "I think that's where the fire is coming from. Enough is enough. The world is a sadly dangerous place for women and girls, and we see that again and again."
"I'm surprised at how much has changed but how much has not changed. And I think that's where the fire is coming from. Enough is enough." @MichelleObama talks the time women are living in now one year after the #MeToo movement began #DayOfTheGirlTODAY pic.twitter.com/V7SmfI0YMR

— TODAY (@TODAYshow) October 11, 2018
Now, check these out:
Michelle Obama Posts Photo From Her And Barack's Wedding Day In '92 And We Need Tissues
Michelle Obama Reveals Book Cover For Her Memoir 'Becoming' And It Couldn't Be More Flawless
Malia Obama, Living Her Best College Life, Just Made Her First Appearance In A Music Video