NYU Students To Kick It With Professor Q-Tip Next Fall As He Teaches One Of World's First Jazz And Hip-Hop Courses
The legendary rapper will join journalist Ashley Kahn at NYU's Clive Davis Institute of Recorded Music in the Tisch School of the Arts
April 09, 2018 at 6:22 pm
Hip-hop is a genre colleges and universities are taking seriously. In the past few years, many schools have added hip-hop coursework to the curriculum, and New York University is that latest to do so. According to NYU's official website, Q-Tip, from A Tribe Called Quest, will teach a course on jazz and hip-hop.
The class will be held at NYU's Clive Davis Institute of Recorded Music in the Tisch School of the Arts, during the Fall 2018 semester.
The iconic rapper will join Grammy award-winning journalist and writer Ashley Khan to explore the musical, social and historical connections between the two music genres. The class will be the first to highlight the relationship between jazz and hip-hop.
The course will delve into artists of the 1970s, '80s and '90s and will provide students with the opportunity to produce original music.
"I couldn't be more excited to share with the students what I know and I look forward to them also teaching me. Teaching is an exchange of sharing and receiving for all involved," Q-Tip said in a press release.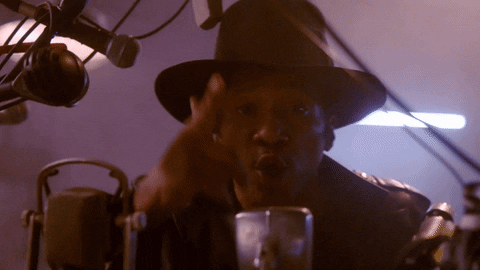 "We're thrilled to have Q-Tip join the faculty of The Clive Davis Institute of Recorded Music," said Jason King, associate professor and director of Writing, History and Emergent Media Studies at the Clive Davis Institute. "In searching for instructors to teach in our program, our aim is to always bring top-flight working professionals to the classroom who have made a major impact in their fields. [Q-Tip] is a peerless icon who redefined hip-hop for generations to come and brought jazz to the genre, especially through his contribution with A Tribe Called Quest. It's going to be transformative to have him on board."
The class begins on September 5, 2018 and will be held on Wednesdays.