Nipsey Hussle To Launch STEM Programs In Inner Cities Across America
"Too Big To Fail" will begin in Crenshaw, Los Angeles.
February 01, 2018 at 9:46 pm
Nipsey Hussle recently appeared on radio host Big Boy's The Neighborhood to discuss his new STEM (Science, Technology, Engineering, Math) initiative.
Too Big To Fail will be a STEM center and maker space for youth in Los Angeles' Crenshaw neighborhood.
The rapper plans to launch the academy with his business partner and real estate developer Dave Gross. The 32-year-old said that he hopes the space can be a "bridge between Silicon Valley and the inner city."
The Los Angeles native doesn't plan to stop in California, saying that the first school will be "a model that we're going to scale." The duo has plans for STEM academies in other cities, such as: Atlanta, D.C., and Baltimore.
The ultimate goal is to create "a resource network across the country" that students can tap into for knowledge-sharing and networking.
To find out more about the initiative and how you can help, visit Too Big To Fail's website.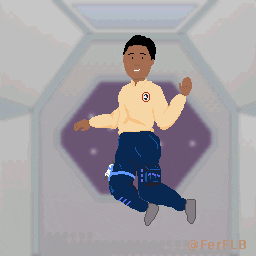 Do you prefer 'The Temptations' or 'The Five Heartbeats'? Is Jamie Foxx in 'Ray' one of your favorite performances of all time? Do you watch BET all day when 'The Jacksons: An American Dream' comes on? If you can answer any of these questions, vote in our Black Music Bracket here! You won't be disappointed.