Music
Obama Ended Up On The Billboard Hot R&B Songs Chart
The president secured himself a nice little spot among John Legend and Queen Naija.
Former President Barack Obama is officially a chart topper.
Like what you're reading?
Get more in your inbox.
The 44th president made his debut on Billboard's Hot R&B Songs chart, reports New York Daily News. Obama collaborated with Hamilton creator Lin-Manuel Miranda for "One Last Time (44 Remix)," a remix of song originally featured in the hit play. The song made it to the 22nd spot, between John Legend's cover of "Have Yourself A Merry Little Christmas" and "Butterflies" by Queen Naija.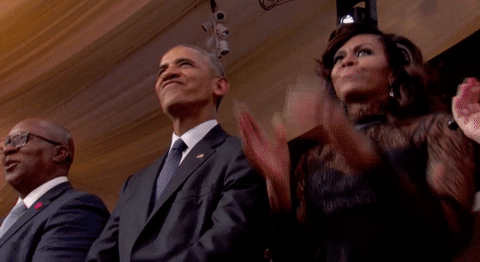 Obama recites a passage from George Washington's farewell speech on the track. Bebe Winans and Hamilton star Christopher Jackson are also featured. "One Last Time" was the last Hamildrop of 2018, a series of songs remastered by Miranda.
This isn't the first time Obama's voice has earned him recognition. He won a Grammy in 2006 and 2008 for the audio version of his books The Audacity Of Hope and Dreams Of My Father.
Well done, Mr. President.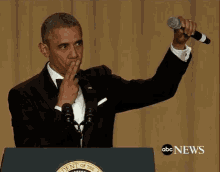 Blavitize your inbox! Join our daily newsletter for fresh stories and breaking news.
Now, check these out: