News
OkayAfrica To Launch Digital Music Distribution Platform, Okaymusic
OkayLituation!
Photo credit:Photo: Okaymusic
It looks like OkayAfrica is hopping aboard that music streaming hype train! Per its official press release, OkayAfrica will be releasing Okaymusic, a digital music distribution and marketing service that provides a platform to all artists who sign up with the service. The official launch date is October 3, 2017.
Okaymusic has one goal and that is providing "hands-on management of digital assets, thereby enabling artists to focus on the most important aspect of the music business; the art of making music."
"We understand the new digital landscape," said Abiola Oke, CEO of OkayAfrica and Okaymusic, also noting that the new platform "will energetically defend artist's rights while making their music available to a global audience."
Like what you're reading?
Get more in your inbox.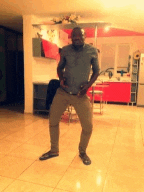 Okaymusic will be the home of "the best and freshest music from across Africa and it's disapora" already boasting official artist sign-ups from Nigerian superstar Innocent "2Baba" Idibia, top Nigerian producer DJ Spinall, Cameroonian star Numerica, Nigerian urban highlife singer/songwriter Adekunle Gold, Tanzanian superstar Vanessa Mdee, American supremo guitarist Gary Lucas, Nigerian chart-busting songstress Niyola, Zimbabwean Reggae star Buffalo Souljah and Nigerian fast-rising producer Bankyondbeatz.
Having Apple Music curator status, Okaymusic will post playlists every Wednesday and feature the artists' music videos on their YouTube channel. And yes, the artist is the main source of protection here. Per the platform's press release, "contracts are simple and straightforward, with a renewable duration of eighteen months and a 70/30 split of royalties in the artist's favor."
"What sets Okaymusic apart is that we are truly partners with our artists", said Rikki Stein, Fela Kuti's former manager and Head of A&R. "We will never take ownership, we work for the repertoire owner and have their best interests at the forefront of this venture. Artists from anywhere in the world whose music contains those distinct, eclectic elements that we all enjoy are encouraged to join us. This first taste of what Okaymusic has to offer will soon be augmented by a host of artists in a wide range of musical styles."
We look forward to the platform launch and seeing how it evolves! For more information about Okaymusic, check out the website at okaymusic.com.
---
Sponsored Content
How Transformational Speaker Justin Michael Williams Motivates And Inspires Those Who Feel Discouraged