Social media influencers do a lot of things but have one main job: to inform the rest of the world what's hot and what's not. Because of this, influencers love hopping on trends before anyone else does to maintain their status as trendsetters. Payless decided to investigate this dynamic with an experimental store it called "Palessi" with interesting results.
According to WGN TV, the discount shoe store took over a former Armani store, filled it with $20-$40 shoes set to luxury prices and hung "Palessi" signage.
The chain then invited several influencers to a mock "grand opening" to get a coveted "first look" at the products.
The ruse worked: several influencers raved about the shoes, with some paying as much as $600 for the cheap footwear. Within the first few hours of Palessi's opening, the store had sold over $3,000 worth of products.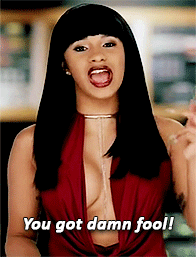 Payless' prank served to prove a point about conspicuous consumption and luxury goods but was also meant as a commercial for the brand. As BuzzFeed reports, Payless recently emerged from a Chapter 11 bankruptcy filing, which left it with fewer storefronts and a renewed focus on online sales. The Palessi store was opened partially in the hope of bringing fresh attention to the discount store.
"The campaign plays off of the enormous discrepancy and aims to remind consumers we are still a relevant place to shop for affordable fashion," Payless chief marketing officer Sarah Couch told AdWeek.
Branding is all about mental perception, and often has little to do with quality or functionality.

Take note.

cc: @kobegatsbyhttps://t.co/V2Bw4pUn7Z

— Metaphysics & Money (@MomoTheDisciple) November 29, 2018
In case you're wondering, the influencers were given their money back and were allowed to keep the shoes they'd purchased. Their shopping sprees will be turned into television commercials set to air in the coming weeks.
Liking this content? Check these out:
My Clothes Don't Define My Blackness
15 stores you hate but end up shopping at anyway