Trending
Serena Williams Opens Up About Her Postpartum Depression, Says It's Pretty Much 'Part Of The Pregnancy'
Shoutout to Serena's continued inspirational transparency.
Photo credit:Photo: Richard Phibbs
Serena's superior skills inspire us to call her a "superhero," but it is also important to note the woman behind the athletic juggernaut is still human.
The 36-year-old old tennis star recently opened up about her struggles with postpartum depression after giving birth to her daughter, Alexis Olympia Ohanian.
"Honestly, sometimes I think I still have to deal with it," the multi-Grand Slam champ told Harper's Bazaar UK. "I think people have to talk about it more, because it's almost like the fourth trimester, it's part of the pregnancy."
Like what you're reading?
Get more in your inbox.
Serena recalled a specific time that illustrated what her experience with postpartum depression has been like; how even routine things can be transformed into alarming moments.

"I remember one day, I couldn't find Olympia's bottle and I got so upset I started crying … because I wanted to be perfect for her," she said.
Overall, Serena tries to give herself grace concerning rating herself as a mother. "I hope I am, and I'm going to strive to be the best mom I can be," she said.
Serena has been very transparent about her pregnancy and birth, previously opening up about her life-threatening experience giving birth to little Alexis Olympia, providing a source of inspiration to many black mothers who could relate to doctors refusing to listen to them.
As for future children, Serena says she is hoping for "another girl."
"Olympia needs a little sister, and then we can have a boy. I've only been around girls my whole life," she said.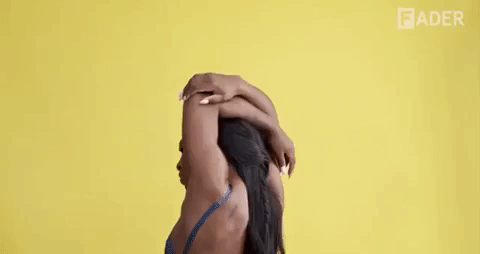 ---
Sponsored Content
Why Author Adeline Bird Decided To Write A Book About Her Self-Love Journey