Trending
Texas Mom Shoots Man Trying To Take Car With Her Children Inside
She shot him down, BANG BANG!
Photo credit:Photo: FOX 4
Only a fool fools with a black mom.
On Wednesday night, July 4, a man tried to steal a car at a southern Dallas gas station. The owner of the vehicle, Michelle Booker-Hicks, was paying for her gas when she realized the attempted theft was taking place.
To make matters worse, her sons — a 2- and 4-year-old — were in the car!
Like what you're reading?
Get more in your inbox.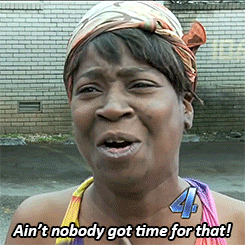 "I proceeded to jump in my backseat and told the gentleman to stop, to get out the car," Booker-Hicks told FOX 4. "He would not get out of the car. He turned around and looked at me. I reached over the armrest to get my glove compartment, and that's when I fired at him once I got the gun from my glove compartment."
It's important to note Booker-Hicks shot the thief in the face.
IN THE FACE, Y'ALL.
What you won't do is mess with a mama's kids, OK?!
The suspect, 36-year-old Ricky Wright, ran the car into a fence after being shot and was taken to the hospital. It's expected he'll face charges for kidnapping, unauthorized use of a motor vehicle and carjacking.
WGN TV confirmed the children in the car were not harmed.
Overall, Booker-Hicks is about that "I ain't a killer, but don't push me!" life.
"I'm not a killer, but I do believe in defending what's mine," she said. "I hope that woke him up."
---
Sponsored Content
How Interior Designer Ajia Monet Was Able To Defy The Odds And Create A Successful Business Out Of Her Passion