Cousins are the people we didn't choose to have around, yet we wouldn't have it any other way. They're the folks that have gotten you in trouble for years, but still make life worthwhile. If you have a cousin you can't live with or without, you've probably experienced at least one of these things:
She/He picks off of your plate and picks fights when you don't let them.
Photo: Giphy
They think your clothes are theirs. I personally have forgotten about some of my cutest clothes until I ran into my cousin with them on. Then she's all, "whatttt, you never asked for it back?" Girl, YOU NEVER ASKED TO WEAR IT!
Photo: Giphy
They get whatever they want from mom because they're "Aunty's favorite," but when you ask for $20 it's like you've cursed the family name.
Photo: Giphy
They used to fight you like y'all were contenders on WWE. Now they fight for you whenever someone comes at you sideways.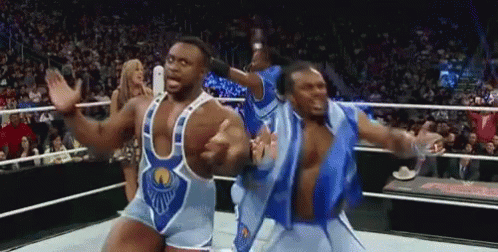 Photo: Giphy
They aggravate your life, but you would never replace them. That's your best friend and childhood wouldn't be the same if they weren't right there getting a whooping with you.
Photo: Giphy
Share some of your most favorite and funny moments with your cousins using the hashtag #IssaCousin and don't forget to celebrate them on National Cousin's Day, July 24th.