Ahead of the 2018/2019 NFL season, the national anthem protest debate is still going strong!
The Dallas Cowboys' team captain, Dak Prescott, decided to add his two cents to the #TakeAKnee debate at training camp on Friday, July 27.
Cowboys owner Jerry Jones announced all of his players would be required to stand for the national anthem. Although the NFL has distanced itself from its anti-#TakeAKnee stance, it looks like Prescott is fully onboard with Jones' decision.
"I don't think that's the time or the venue to do so," Prescott said of kneeling for the anthem, according to The Source. "The game of football has always brought me such a peace, and I think it does the same for a lot of other people, people playing the game, people watching the game and any people that have an impact on the game. So when you bring such a controversy to the stadium, to the field, to the game, it takes away. It takes away from the joy and the love that football brings a lot of people."
After hearing Prescott's thoughts on the game, The Game took to Instagram to let the Cowboy know he wasn't feeling Prescott's commentary on the matter. In fact, the rapper pretty much called Prescott a "coon" in his response:
Former NFL cornerback Antonio Cromartie joined in on The Game's shade by dropping, "This fool sound so stupid. Saying this because he doesn't want to lose his endorsement deals" in the comment section.
Prescott, who was named 2016's Rookie of the Year, participated in the #TakeAKnee protest alongside Jones shortly after President Trump referred to the protesting NFL players as "sons of b***hes." However, it looks like, for both men, taking a knee was more about responding to the president's insult than fighting against police brutality.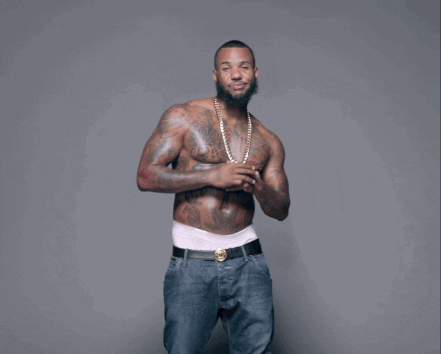 Liking this content? Check these out:
NFL Temporarily Suspends Anti-#TakeAKnee Policy
Colin Kaepernick Receives Ambassador of Conscience Award For NFL Protest Calling For End To Police Brutality
How NFL Protests Are Another Footnote In A Long, Ongoing American Dialogue