Dating can be trash, in general, but this date takes the cake!
Kelton Griffin was enjoying a date at a drive-in movie theater in Memphis, Tennessee when he was arrested, FOX 13 Memphis reports.
The plot thickens, though: the 21-year-old allegedly took a woman on a surprise romantic date, stole her car during the date and used the stolen car to take another woman on a date. Griffin was on his shady second date when he was arrested.
Reportedly, Griffin convinced the first woman to let him drive her car after telling her he was taking her to a secret location as a romantic surprise.
When the two stopped at a gas station so the woman could grab some cigars, and Griffin took off, leaving her stranded.
But wait … there's more!
The woman Griffin ditched his original date for — was his original date's godsister!
The woman whose car Griffin stole tried contacting Griffin on the phone and via social media, but he'd blocked her on both. She then reached out to her family for help.
That's when she received a text from her godsister, who told her Griffin was on his way over to scoop her up for their date.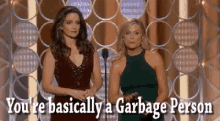 Little did he know the police would be joining him. Griffin now has a date with a judge, and has been charged with theft of property.
Liking this content? Check these out:
11 Dating Red Flags You Shouldn't Ignore
Dating Abroad: 5 Issues Black Women Will Face
'Don't Be That Guy': Issa Rae Hilariously Gives Dating Advice For Men Feeling 'Insecure' About The Dating World