The NFL Rules Players Must Continue Using Addictive Opioids Instead Of Marijuana To Manage Pain
Dr. Sue Sisley, MD: "Consuming a vast amount of opioids is far more dangerous than cannabis."
Earlier this year, a CDC study found that opioid overdoses have become an epidemic not only among white people, but among black people as well. It appears the crisis is now affecting professional football.
Former Tampa Bay Buccaneers and Detroit Lions running back Mike James is currently a free agent after sustaining multiple injuries during his time with both teams. The 27-year-old approached the NFL requesting permission to manage his pain with medicinal marijuana as an alternative to opioids, but the NFL denied his request, NJ.com reports.
Marijuana is banned in the league, although the NFL only conducts testing for the drug during the offseason and training camp.
James became dependent on the opioids after he they were prescribed to him in 2013. Wanting to break his habit while still managing his pain, he says tried marijuana at the behest of his wife. He found his pain quickly went away.
"I didn't want to believe the benefits," James told CNN back in April. "But at that point, I was in so much pain and going through a lot mentally with the demands in the game, I tried it. It gave me instant relief."
James has since become a proponent of decriminalizing weed; especially since opioids are considered more dangerous, according to his physician Dr. Sue Sisley, MD.
"Consuming a vast amount of opioids is far more dangerous than cannabis," said Sisley, who is also the principal investigator at the Scottsdale Research Institute. "One is lethal in overdose. One is not. One has an epidemic in overdose deaths. One has no deaths associated with it."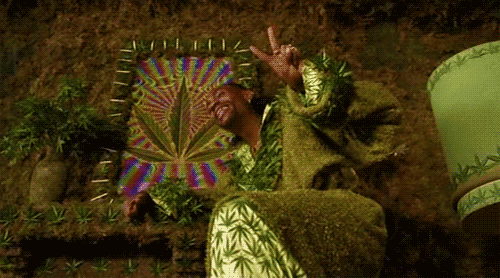 "I am hopeful that I'll be able to keep playing football," James said. "It is a game that I love very dearly. I know right now I'm doing something that makes some people uncomfortable, and that I'm going against the establishment to push for a change in the way they look at this medicine. I know there's a greater purpose here for a lot of guys in this league who I consider family members."
James continued, "I hear it all the time from retired players who say, 'I was so scared to say something when I was playing.' We are the engine that drives this league. If we can't get onto the field with a less harmful medicine and we can't live our life after football, how are we going to tell our kids to play this game?"