By now, we're sure you've heard that Taylor Swift covered the Earth, Wind & Fire classic "September." And also that it sounds like ... well ... that.
Twitter wasn't here for Swift's shenanigans and made its anger known.
That Taylor Swift cover of "September" sounds like housing discrimination

— Zito (@_Zeets) April 13, 2018


I'd like to announce that I actually listened to Taylor Swift's remake of Earth Wind & Fire's "September"

Does anyone know how to report a hate crime?— michaelharriot (@michaelharriot) April 14, 2018


Taylor Swift says 28th of September instead of 21st September pic.twitter.com/NETxEuolN4— hazal (@hazalison) April 12, 2018


When I saw Taylor Swift did a cover of September pic.twitter.com/UZ28V3zieE— 🐝lawtestr🖤🌺 (@KingPooki3) April 13, 2018


But the prize for best reaction to the cover goes to these three black women:
These Black Women listening to Taylor Swift's cover of "September" by Earth, Wind, and Fire is SENDING ME 😭😂😭😂😭😂😭 pic.twitter.com/TIFm2137OT— The Vixen of Gay T W I T T E R✊🏾 (@_TheRealKareem_) April 18, 2018


You can feel the centuries of disappointment from our ancestors in these black aunties' faces! They are not here for this ultimate appropriation!
And we love the array of feelings between the three women: disgust, confusion and laughter. All valid reactions to this cover.
This ain't Earth, Wind & Fire, this is Globe, Breeze & Steam.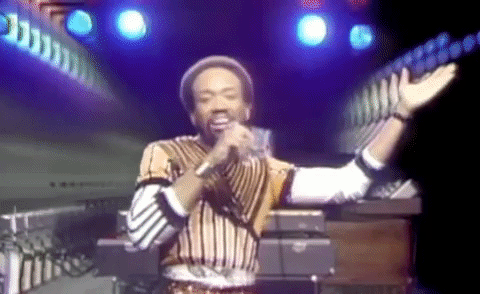 In fact, let's just end this on a joyful note — with the real thing: