News
This Artist Cancelled A Festival Appearance To Protest Slave Songs Show Directed By And Starring White People
SLĀV was directed by a white man and stars a white woman and critics ain't here for the cultural appropriation.
Photo Credit: Photo: Laura McCluskey
Singer-songwriter Moses Sumney was slated to perform at the Montreal Jazz Fest, but a slavery era theatrical production had him side-eyeing and ultimately canceling his appearance.
The jazz fest will also feature SLĀV, described as "a theatrical odyssey based on slave songs," which has a white director and white star.
The Montreal International Jazz Festival describes SLAV as a journey from slavery, to segregation, to mass incarceration. Protesters are calling it cultural appropriation. pic.twitter.com/swiV0gpQWn— CBC News: The National (@CBCTheNational) June 29, 2018'
Like what you're reading?
Get more in your inbox.
"The only person who has a black soul ... is a black person," one of the people protesting SLĀV can be heard saying in a video obtained by the Montreal Gazette.
"When black people do not see themselves on stage, we feel (once again) relegated to the back of the bus." Aly Ndiaye on #SLAV https://t.co/f52xVJ5Juk— Third Culture Media (@3rdCultureFilm) July 3, 2018'
After learning the festival continued to publicly defend the production despite protests, and seeing how officials were responding to protesters, Sumney decided to cancel his show.
Regarding our Montreal show: pic.twitter.com/I8dr7OM8SA— Moses Sumney (@MosesSumney) July 3, 2018'
"When I learned that the festival continued to defend this show publicly, even after adamant protests … I knew that I could not present my music at this same festival in good conscience," wrote Sumney in the statement he posted on Twitter.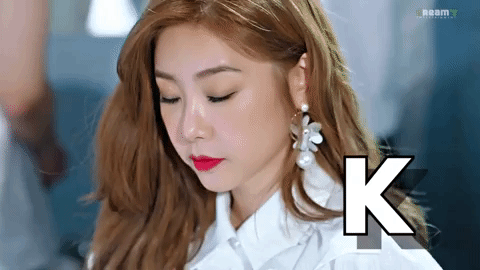 Sumney confirmed all purchased tickets will be refunded, and that he plans on hosting an alternate show at La Sala Rosa on Tuesday at discounted ticket prices.
Thnx so much to all for the support around the MTL show! I'm very surprised. & no love lost towards the festival; I hope this can be a learning experience for us all. I'm getting LOTS of press requests but am not doing interviews right now as I didn't do this for media attention.

— Moses Sumney (@MosesSumney) July 3, 2018'
Update, July 6, 2018:
Looks like SLĀV is no more!
The New York Times reports the show has been cancelled after only two performances.
The show was scheduled for 16 performances, and 8,000 tickets so far. At at least one of the two performances, protesters in the audience held up signs criticizing the show during the performance. At both shows, protesters gathered outside the venue to make this displeasure known.
Faced with overwhelming protest from members of the community and its other acts, the Montreal Jazz Fest decided to pull the plug.
"We would like to apologize to those who were hurt," Montreal International Jazz Festival released in a statement. "It was not our intention at all."
---
Sponsored Content
8 Tools You Should Use To Help Achieve Your Personal Goals