It looks like there will be a more accessible bridge from college to career! North Carolina HBCU, Shaw University is partnering with California community colleges in a new transfer agreement, in an effort to broaden access to workforce development resources! This partnership marks the 22nd HBCU in the U.S. to enter into such agreements with the California Community College system. Shaw University is the oldest HBCU in the south.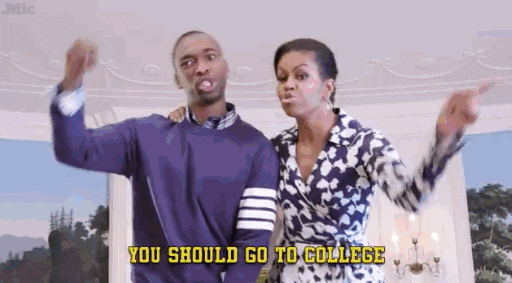 Students who complete designated course requirements within the two-year and technical college system will be able to transfer to Shaw and enter its baccalaureate degree programs. Further, the university will provide counseling to both prospective and confirmed students, making their transition toward academic and career plans much easier.
"The California Community College System is a national leader in identifying the seamless pathways between education and industry," said Shaw University President Tashni-Ann Dubroy in a press release. "Shaw is proud to be the newest member of a national coalition of institutions, seeking to expand access and opportunity to bright and capable students nationwide."

Beginning this fall, California transfer students will be cleared for enrollment into Shaw. This is dope! We're always here for facilitating more access to academics and career development!
Let's keep it up!