Along with her effervescent brand of comedy, Tiffany Haddish has made a name for herself as the most fun source of Hollywood insider secrets. The co-star of The Last OG recently did a profile with The Hollywood Reporter, and if you think she didn't spill more tea, you don't know Tiffany!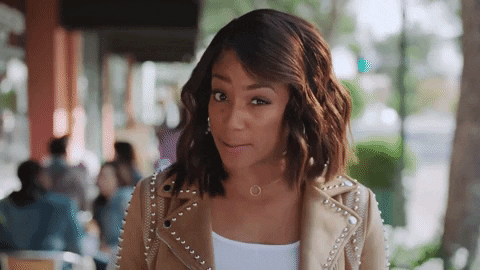 One of the most newsworthy people of late has been Roseanne Barr. ABC recently canceled her show over her racist and inflammatory tweets. Those who had been paying attention, however, knew she was this way. Well, Haddish was one of those people, as she had an encounter with the actress in the past.
"I don't know if you know El Segundo [a coastal California town near LA's airport], but if you're black and you're driving through El Segundo, you're going to get pulled over. I used to visit my friend Anna there, and it got to a point where I was calling the police officers by name," Haddish recalled. "One day, we were walking around the neighborhood, and Anna says, 'Oh, Roseanne lives there.' Now, I loved Roseanne, and the next day we walked by, and she was in her yard. I say, 'Hiiii, Roseanne.' She looks at me (makes a disgusted face), and ran in the house. I thought, 'Maybe she don't want to be bothered today.'"
Giving her the benefit of the doubt, Haddish decided Barr was having an off-day, but quickly realized the suspicious double standard in action.
"A week later, we walk by again, and I told Anna — she's Hispanic, but she looks white — she should say hi this time," she continued. "So she says, 'Hi, Roseanne,' and Roseanne goes, 'Hey!' I thought, 'Maybe she got to know us.' Then I go back, like, a week later, I wave again and say, 'Hi, Roseanne! I love your comedy,' and she (makes the same disgusted face) and turns her head. I think, 'F**k that b***h.' That was 2000, maybe 2001, so it's not new. She been racist, why'd you all give her a TV show?"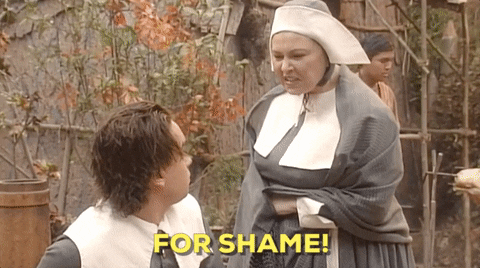 Haddish also touched on that Tracy Morgan interview in which some felt he appeared frustrated when asked about her. Lil' Rel called him a "hater" on Twitter for his attitude, but it looks like Haddish ain't even sweatin' it. She also tried to get Rel to take down his tweet, but he refused.
Rel and other comics reached out to Haddish, and she told them, "You guys, chill. He's probably just tired of hearing my name. It's exhausting. I'm tired of hearing my name. I could see how that could be irritating, like, 'Hello, I died, people. I'm back from the dead. Tiffany's cool, but it's me sitting here now.' So, I get it; I'm not mad about it, I love me some Tracy."
Guess that settles that!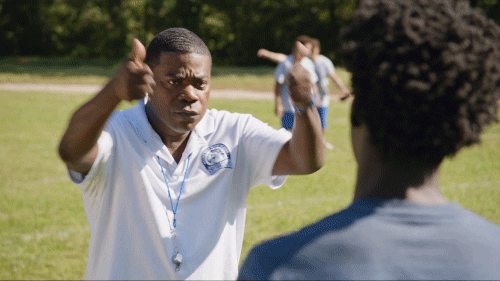 Oh, and in case you still haven't gotten your fill of the #WhoBitBeyonce mystery, you're in luck. Some internet sleuths believed it was Sanaa Lathan who bit the queen. It turns out, the negative attention Lathan received due to being a prime biting suspect didn't sit too well with her family.
"I'm super good friends with [Lathan's] stepmom and her dad [Stan, a producer-director], and they were mad at me," Haddish said. "They were like, 'Why would you do this to the family? You know, black actresses, you guys have to stick together, it's so hard for you guys to get work as it is, why would you try to ruin her career?' But I didn't try to ruin her career. I never said her name! I was just trying to say how Beyoncé kept me from goin' to jail that night. I coulda just shut my whole career down."