Promising news. The U.S. Labor Department released its monthly job report, and it looks like the unemployment rate for African Americans hit a 17-year low at 8.3 percent in September. According to The Philadelphia Tribune, other racial and ethnic groups have shown a jobless rate decline as well.
The overall rate for workers in September fell to 4.2 percent. For those workers who only have a high school diploma, the rate dropped to a 10-year low of 4.3 percent, while workers in their prime fell to 3.6 percent. The rate hasn't been this low since June 2007, which was a few months before The Great Recession began.
"The rate of unemployment responds to two things: the rate of growth of the economy and the rate of growth in job creation," said Dr. Bernard Anderson, an economist and University of Pennsylvania professor.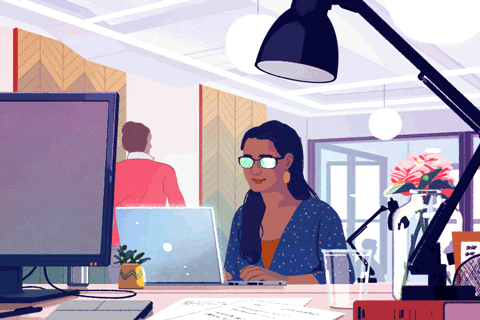 However, there is still work to do when it comes to the black-to-white ratio. While black workers have the 8.3 percent unemployment rate, it is 3.7 percent for whites which isn't really a change from last years numbers.
"Historically since the time that the statistics have been measured by race, which was first done in 1947, there has been a long term, two-to-one ratio between African Americans and whites when it comes to unemployment," he added.
Anderson noted the key factor was the institutional racial discrimination — black prospective workers simply aren't hired at the same level as their white counterparts, and there are other factors to take note of as well. "Black people, as a group, have less education and fewer skills that employers demand as a requirement for hiring," said Anderson. "The other reason is that black people, when they are employed, tend to be employed in industries whose growth of employment fluctuates more than the distribution of white employment across it, and black people tend to be located, as a group, in areas where the general unemployment rate is higher than it is for the nation as a whole."
So, it looks like we are making progress when it comes to unemployment rates in general, but definitely need to address the institutional employment gap much further.