Amid all the excitement over the 2018 World Cup, don't forget the 2018 Rugby Africa Gold Cup is underway, as well. The Rugby Africa Gold Cup, for those unfamiliar, serves as a Rugby World Cup qualifier. The 2019 Rugby World Cup will be held in Japan.
The Zimbabwe National Rugby Team (nicknamed the Sables) was on its way to play against Tunisia when what should have been an easy trip turned into a nightmare.
In addition to being held at the airport for six hours, the team had to sleep on the street Monday night (July 2). The airport delay was due to the team not being able to pay €600 (around $700) in visa processing fees.
Zimbabwe National Rugby Team players slept in the street last night in Tunisia ahead of a @rugbyworldcup qualifier on Saturday against Tunisia.

Before that, they were held at the Airport for 6 hours as they could not raise €600 for Visa processing. pic.twitter.com/EoQBMPv2AI— Eric Njiru (@Erik_Njiru) July 3, 2018
Many took to social media to express outrage at how poorly the situation was handled, including Senator David Coltart, former Zimbabwean Minister of Education, Sport, Arts and Culture.
"Come on Zimbabwe. How can we allow a national team, our flag carriers, to be treated like this?
What is the Minister of Sport doing about this? Can our nearest ambassador help? Trudy Stevenson - can you?," Coltart asked, tagging a Zimbabwean ambassador.
"It is time to restore our national pride," he concluded.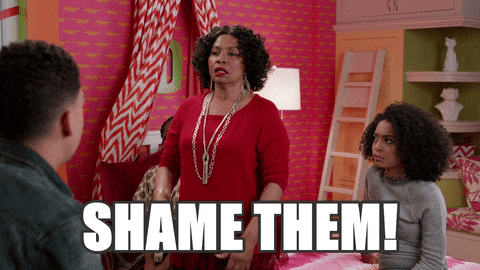 This is true - I have received a report from a father of one of the players. Simply unacceptable. What is our government doing about this? https://t.co/BZhiLC0z7Q https://t.co/BZhiLC0z7Q— David Coltart (@DavidColtart) July 3, 2018
@RugbyAfrique Please urgently assist our #Zimbabwe national team @ZimbabweSables who have had a difficult arrival in Tunisia, & are still having problems. Unfortunately we have no embassy in Tunisia, so unable to assist on the ground. Tunisian Rugby Fed not answering calls— Trudy Stevenson 🇿🇼 (@ambatrud) July 3, 2018
Standard practise is the host team meets the visiting team on arrival and organises their local accommodation and transport. We do the same for all teams visiting us.

— Trudy Stevenson 🇿🇼 (@ambatrud) July 3, 2018
Rugby Africa issued an official statement apologizing for the highly unfortunate incident:
Official Statement 🏉🎙️🇹🇳🇿🇼 - "I apologise on behalf of Tunisia Rugby Union, we pride ourselves in hosting Rugby Africa tournaments every year and make every effort to meet the best international standards in terms of accommodation and other infrastructure" Khaled Babou https://t.co/23youfqY71— Rugby Afrique (@RugbyAfrique) July 3, 2018
Coltart, however, wasn't about to let the Union off the hook that easily, urging the organization to take further actions to properly rectify this:
Does sound like "immediately to me" if our players slept on the side of the road! This must go further than this . https://t.co/b2sjS5lAtP— David Coltart (@DavidColtart) July 3, 2018
Now, check these out:
The Internet Can't Get Enough Of Senegal's World Cup Dance, And You Won't Be Able To Either
Russian Official Claims Nigerian Soccer Fans Wanted To Bring Live Chickens To The World Cup; Nigerian Fans Vehemently Dismiss Reports As 'Ridiculous'
The Facial Expressions Of Senegal's Coach Watching His Team Play Are Hilarious, So Of Course They're Being Memed