Editorial Desk
13 TV Shows From The '90s And '00s Where Black Parents Worked Tirelessly So Their Kids Could Live As Carefree As Their White Peers
Thank you, mom and dad!
We are always looking to media to see accurate representations of ourselves, our blackness, and not just a trope or stereotype depicted for entertainment.
Cartoons and television shows in the 90s and early 2000s, in particular, were treasures for anyone who was in their adolescence at that time, or at least old enough to appreciate it, even for black people, though our faces were not as represented as they may appear today.
Black parents in many of these programs were shown as lawyers, doctors, college educators, entrepreneurs, politicians or simply moms and dads who worked odd jobs and graveyard shifts to provide for their children.
Like what you're reading?
Get more in your inbox.
Whether moms and dads or mother and father-figures, here are 13 black parents in 90s and early 2000s shows and cartoons that worked tirelessly so that their kids could live as carefree as their white peers.
1. Lisa Landry & Ray Campbell (Sister, Sister)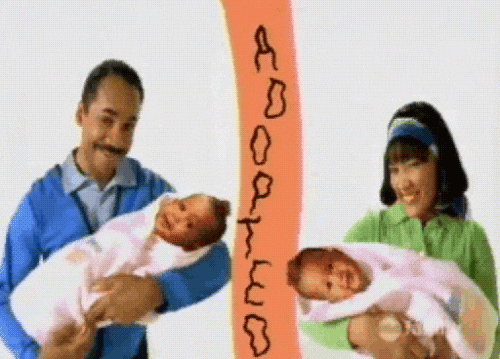 Occupations: Fashion designer and limousine service owner
Skills: Morphing their lives together and making personal sacrifices so that Tia and Tamera can build the twin bond they never knew they needed.
Though Tia and Tamera were not their biological children, they loved them both conditionally and even respected their wishes to learn about their birth parents.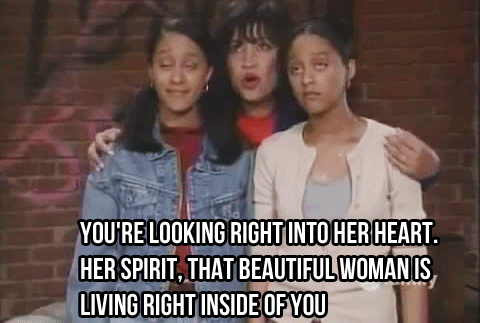 2. Philip & Vivian Banks (The Fresh Prince of Bel-Air)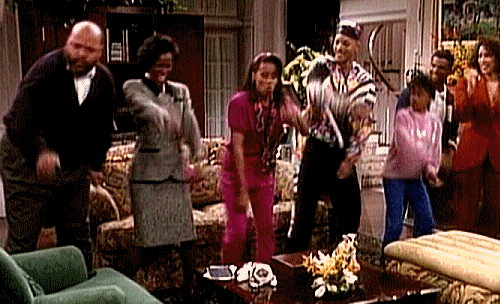 Occupations: Judge and educator turned homemaker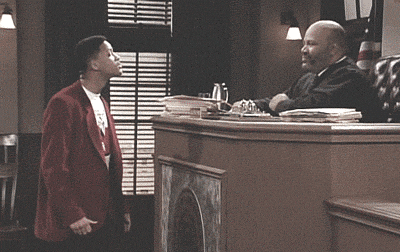 Skills: Beating Will and his cousins to the punch with their never-ending shenanigans.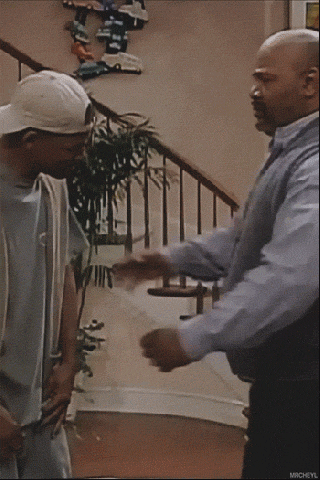 Uncle Phil and Aunt Viv took in a wisecracking and mischievous nephew so that he could have a better life and raised him as their own.
The feels.
3. Oscar & Trudy Proud (The Proud Family)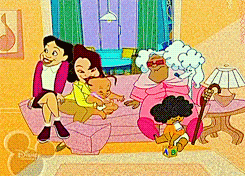 Occupations: Snack foods owner and veterinarian
Skills: Embarrassing Penny almost on a daily basis and bailing her out of trouble at the same time.
At the end of each day, Oscar and Trudy always gave the best pep talks.
4. Frank & Dee Mitchell (Moesha)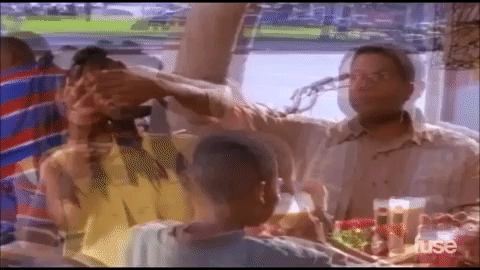 Occupations: Businessman and high school principal
Skills: Making enough money to feed their children and their friends that never seemed to ever go home, and Dee treating Moesha like the daughter she never had despite the fact that Moesha and Miles were her step-children.
5. Randy and Lucy Carmichael (Rugrats)
Occupations: TV Show Writer and Harvard-graduated pediatrician
Skills: Raising four children to become overachievers like themselves and change the narrative for black families as Susie's Carmichael's parents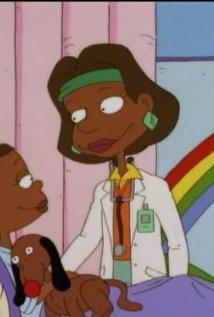 6. Martin and Mrs. Johanssen (Hey Arnold)
Occupations: Businessman/Vietnam war vet and checkout clerk at neighborhood market
Skills: Reminding Gerald and his siblings that money doesn't grow on trees and pinching pennies so that our favorite high afro storyteller can ride bikes around the city carelessly with his friends.
7. Andrew and Michele Landon (Daria)
Occupations: Inventor of the folding coffee cup and Senior Vice President of "US World"
Skills: Dealing with the pressures of going from VP to stay-at-home mom and the strain of their marriage while trying to push Jodie, who was already a real-life version of the black Barbie doll that was skilled in every trade, to attend an elite predominantly white college when she prefers to enroll at an HBCU.
8. Harold and Mrs. Van Zandt (Degrassi)
Occupations: Lawyer and stay-at-home mother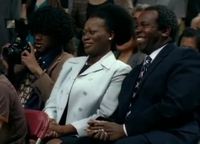 Skills: Being strict disciplinarians but comforting Liberty in her time of grief and being present at moments of despair and supporting her when she became pregnant as a teen.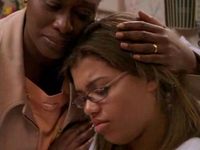 9. Bernie and Wanda McCullough (The Bernie Mac Show)
Occupations: Actor/Comedian and vice president for AT&T
Skills: Raising their three nieces and nephews unexpectedly while Bernie's drug-addicted sister seeks rehabilitation being the firm rod they never had but always needed.
10. Victor and Tanya Baxter (That's So Raven)
Occupations: Chef/restaurant owner and educator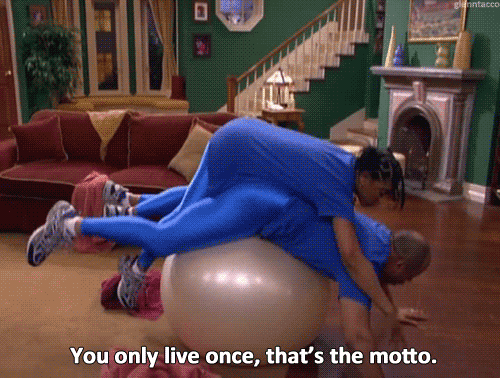 Skills: Demonstrating a very affectionate and fun relationship to Raven and Cory whilst helping them to navigate through young adulthood and to appreciate the more important aspects of life.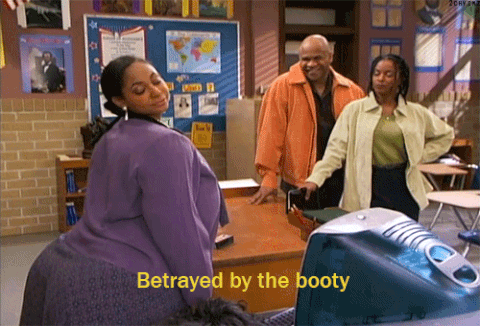 11. Andre and Vanessa Walker (Cousin Skeeter)
Occupations: Record producer and lawyer
Skills: Mistaken Skeeter as a good influence on Bobby when in fact he was the influence of their many misadventures but taking in Skeeter and raising him like a son.
12. Sergeant Major Alvin Moore (Boy Meets World)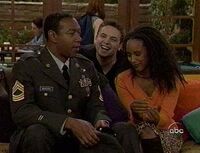 Occupation: Sergeant in the United States Army and a recruiter for the ROTC program
Skills: Taking care of Angela as a single father and seen trying to make up for lost time with his daughter.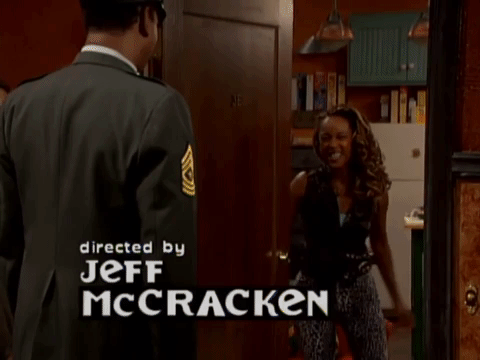 13. Floyd Henderson (Smart Guy)
Occupation: Owner of Floyd Henderson Contracting Co.
Skills: Dealing with the many hijinks of his children as a single father after the sudden death of his wife.
Black moms and dads in these shows were always about their business. Though these family dynamics were accurate for most, it also reflected the strain long hours away from home could have on the families at times and debunked any myths that black love is scarce or that black fathers are not involved in their children's lives.
These shows depicted black parents, like many of our own that don't get enough credit, who worked hard so that kids like Tia and Tamera, Moesha and Miles, Penny and Gerald could live carefreely.
So I guess all that is left to say is "thank you, mom and dad."