News
April Ryan Confirms She's Just As Thorough As Suspected, Tells Omarosa To 'Keep My Name Out Of Your Mouth'
"Your lies and crazy behavior are catching up to you."
If Omarosa Manigault Newman thought speaking out on Donald Trump was going to gain her a plate at everyone's cookout once again, April Ryan quickly shut down that notion.
On Sunday, August 12, Ryan took to Twitter with a message for the ex-White House official:
Omarosa! I hear you mentioned me on Meet The Press. Don't reference me or use my name. Keep my name out of your mouth. You have done enough. Your lies and crazy behavior are catching up to you. Can you say National Security breach? Lawyer up!

— AprilDRyan (@AprilDRyan) August 12, 2018'
Like what you're reading?
Get more in your inbox.
Translation: Omarosa, what's good?
According to the Washington Examiner, Ryan was compelled to address Newman after the former Apprentice star began her first stop on her book tour with a visit to Meet the Press. While on the show, she addressed several controversies currently centered around her, including possessing a tape in which Trump allegedly says "n****r" and another in which White House Chief of Staff John Kelly is heard talking to her about her role in the Trump administration, ultimately asking her to leave.
WATCH: Omarosa releases secret tape of John Kelly firing from White House #MTP pic.twitter.com/KtNEiuPkqz

— Meet the Press (@MeetThePress) August 12, 2018'
"He knew that John Kelly was going to take me into the 'Situation Room,' and lock me in there, threaten me, and say that things were going to get ugly for me, and there would be damage to my reputation," Newman said of Donald Trump. "And you know what? The next day there was damage to my reputation because they then put out a story using and exploiting an African-American reporter to say that I was running around the residence and trying to break into a Christmas party, which is ludicrous."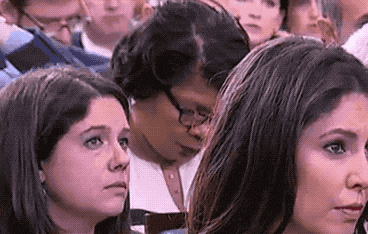 Ryan headed over to Reliable Sources at CNN to further address the statement in which it became evident that Omarosa had her all messed up:
"What has happened is that this White House created this monster and it was even before this White House, you know, I would say Donald Trump created his own monster and now the monster...he created the monster in his own likeness and the monster has come back to bite him," Ryan said. "And the bottom line is, I can tell you for a fact she was complicit, but she also did the bidding, and she wanted to prove that she was in their camp because she used to be a Democrat. And she went so far as to try to go after me. She told Sean Spicer to stop calling on me. She has done so much. She lied on me, telling people that I was taking money from Hillary Clinton to hurt my career. Omarosa did these things."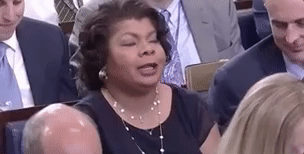 "She may not even talk about it in her book, but I talk about it in mine, and she did these things to support her president and to support her friend she said she was loyal to," Ryan continued. "And the bottom line is that yes, she was complicit, but she was doing all this knowing that there was going to be a payoff in the end for her, and then once she got upset with him or he got upset with her or whatever happened, she decides to turn on him. She's not a friend; she's a liar, and I would say she's evil."
Whew, chile...the read!
Omarosa may be able to play with Trump, but Ryan makes it clear that she won't be toyed with.
Now, check these out:
---
Sponsored Content
8 Tools You Should Use To Help Achieve Your Personal Goals