Arizona Teen Will Be First In Her Family To Attend College Following Beyoncé and Jay Z's Surprise $100K Scholarship Gift
Everything is love.
September 28, 2018 at 12:33 pm
One lucky student thought she was simply attending a Beyoncé and Jay Z concert for a good time, but left with the surprise of a lifetime. On September 19, the Carters gifted Mikayla Lowry, a senior at Trevor Browne High School in Arizona, a $100,000 scholarship at their Phoenix show.
Senior at Trevor Browne HS, Mikayla Lowry heard her name read by DJ Khaled last night from the stage at the @Beyonce & Jay-Z concert. She was given a $100,000 college scholarship & got to meet all the stars after the show. She's been apart of the Boys & Girls club for 11 years. pic.twitter.com/OORD3Dqy7v

— Ali Vetnar (@Ali_Vetnar) September 20, 2018
The gift comes from the Shawn Carter Foundation and the BeyGOOD Initiative as they've paired up with the Boys & Girls Clubs to choose the lucky winners. The goal is to award a total of more than $1 million in scholarships in 11 cities of their On the Run II Tour. So far, they've additionally awarded students in Atlanta, Houston, Arlington, Orlando, Miami and New Orleans.
According to USA Today, Lowry has been a Boys & Girls Club kid for more than 10 years. After losing her father and several grandparents in the past few years, Lowry's mother heavily depends on the Boys & Girls Club for her children. Lowry's involvement with the Spencer D. & Mary Jane Stewart Branch lead her to become one of 19 Boys & Girls Club of Metro Phoenix kids attending the concert for free.
Thinking the free tickets were the best part of the night, the teen was taken aback to find out she was the selected winner of a scholarship she was unaware that she was even nominated for.
"Phoenix, this is the best part of the night. The On the Run tour will acknowledge an extraordinary individual making a difference in this world," Khaled said. "This person has been a part of the Boys & Girls Club, a true role model with a 3.7 GPA, a future marine biologist."
"I'm so grateful, this is crazy! I wasn't even expecting this, I'm shaking. Oh my God, thank you so much!" Lowry enthusiastically accepted her gift.
Lowry is already enrolled at Estrella Mountain Community College in Arizona and is slated to graduate with her Associates degree this year. Her goal is to further her education with a degree in marine biology or forensics at Grand Canyon University or Northern Arizona University. With her new scholarship, she'll become the first in her family to attend college.
Queen Bey is no rookie to the scholarship game. In April, upon killing her Beychella performance, the singer announced she would be donating $100,000 in scholarships to four HBCUs — Tuskegee University, Bethune-Cookman University, Xavier University of Louisiana and Wilberforce University. The initiative was apart of her Homecoming Scholars Award Program, a gift Google went on to match. In 2017, Bey launched the Formation Scholarship to "encourage and support young women who are unafraid to think outside the box and are bold, creative, conscious and confident." She awarded four young ladies from Berklee College of Music, Howard University, Parson School of Design and Spelman College.
Being a blessing clearly ain't nothing to a boss.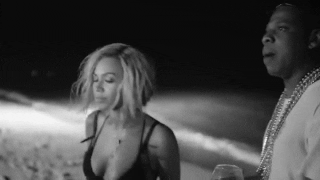 Liking this content? Check these out:
Beyoncé Announces The First-Ever 'Formation Scholarship' Recipients
After Crushing Coachella, Beyoncé Pledged $100K In Scholarships To these Four HBCUs
The BEY-attitudes: 8 Beyoncé-Inspired Lessons To Apply To Your Hustle