'Atlanta's' Brian Tyree Henry Sang A 'Grease' Song For His Yale Audition, But Not The One You're Expecting
Imagine Paper Boi singing "Look at Me, I'm Sandra Dee."
March 07, 2018 at 9:06 pm
Ever since Brian Tyree Henry graced the world with his portrayal of Paper Boi in Atlanta, he's become one of the FX's series' breakout stars. Henry has been making the rounds promoting the sophomore season (dubbed Robbin' Season) of the hit show and has been having fun while doing it! He even expressed his love for curling in the Winter Olympics, recently.
Henry appeared on a recent episode of The Tonight Show Starring Jimmy Fallon to chat about his first magazine cover (Backstage Magazine), his good friend Sterling K. Brown, the theme of Atlanta's second season and his Master's program audition at Yale University.
"Or as I like to call it … Yalé," quipped Henry.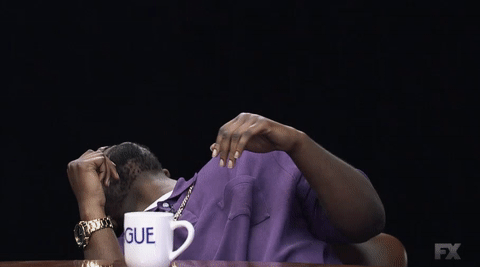 Henry touched on Yale School of Drama's intense audition process, which includes performing both a contemporary and classic monologue.
After getting a callback, however, Henry found the audition process included an element he hadn't known about going in. When he went to the callback along with "6 other black dudes," he could hear one of the auditioning actors singing "Ol' Man River," which surprised him because he didn't know that one of the requirements including singing.
"I just had to bite the bullet and go, 'Ok I'm just going to go in here and try to do the funniest audition ever," said Henry. He also bet the other acting hopefuls twenty bucks that he would have the funniest audition song that day.
Of course Fallon asked what we all want to know, "What song did you sing?"
Before pausing with a chuckle, Henry admitted, "Uh … 'Look At Me, I'm Sandra Dee' from Grease."
Hey, it's one of his favorite movies!
"Black dude singing 'Sandra Dee,' tell me when to stop, and they're like, 'Please stop," said Henry, to uproarious laughter from the late night show audience. He won that bet and got into Yale!
And in case you're wondering, YES he did do a quick rendition of the song, accompanied by The Roots.
Get into the full interview below!