'Black Panther' Expected To Make $120M-$150M In Four-Day Opening
Tracking experts have guaranteed a $100M+ opening.
January 25, 2018 at 9:42 pm
Tracking services are expecting the much-anticipated Marvel film Black Panther to make between $120 million and $150 million during its four day opening weekend, Deadline reports.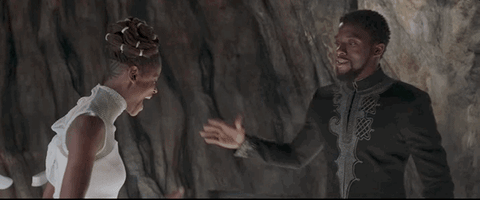 For comparison, Fox's Deadpool, which opened in February 2016 during Presidents Day weekend made $152 million over four days.
Apparently, Black Panther is expected to do so well that experts are having trouble developing an accurate box office projection. Tickets for the film are already on sale, and have already broken Marvel pre-sale records.
With this fact in mind, box office experts told Deadline that the film will make at least $100 million during its opening weekend.
Industry sources say that 49 percent of African Americans surveyed report that Black Panther is their first choice when thinking about what movie they'd like to see over Presidents Day weekend. 26 percent of Latinx respondents and 21 percent of white respondents said that the new Marvel flick is their first choice.