Trending
'Black Panther,' Which Is Shattering Records Left And Right, Just Made History Again
The Ryan Coogler film is the most tweeted about movie ... ever.
Photo Credit: Photo: Marvel
Black Panther has the movie industry shook, breaking records in categories from advanced ticket sales to standard box office sales (both domestic and international). This past weekend, Black Panther became the first film since Avatar (2009) to top the North America box office for five straight weekends.
What also makes the film so special is how fans are engaging with it. The Ryan Coogler-directed film's reach has far surpassed the big screen itself, and has carried on over to the culture, inspiring people to create entire social media challenges for it.
Now, according to the Associated Press, Black Panther has pawed its way into another historical moment, becoming the most tweeted about movie ever. The popular social media platform tweeted the official announcement on Tuesday. And they broke it down!
Like what you're reading?
Get more in your inbox.
Twitter's official account noted the most popular emojis, hashtags and the most tweeted characters, which were Black Panther himself (T'Challa), Killmonger and Shuri. The majority of the tweets came from the U.S., followed by the United Kingdom and Thailand.
Black Panther tops the 2018 tweetable list, followed by Star Wars: The Last Jedi and Avengers: Infinity War. And, yeah, you can definitely give Black Panther some credit for Avengers taking the number three spot, as well. We just sayin'.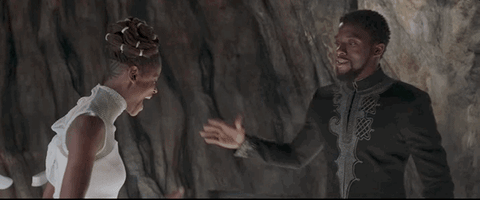 ---
Sponsored Content
8 Tools You Should Use To Help Achieve Your Personal Goals