Bryant Gumbel mic drops on media, race and coded language
He goes in on the secret racial word play in sports
When it comes to descriptions and characterizations, stated words can have a greater significance residing underneath the selected verbiage. This is especially true when it comes to the sometimes strained relationship between sports and the media.
Some of us grew up hearing the statements from Jimmy the Greek, listening to racially-tinged play calls from Howard Cosell and continue to fume over
the infamous "thug" label constantly bestowed on Black men by the media
. But while those are overt examples of racial ignorance, insensitivity or racism (depending upon your personal feelings on the matter), it's the covert usage of words that have affected athletes of color in a different way.
A Black athlete is called a "showboat" or
labeled a poor example for the youth when celebrating
, while the celebrations of white athletes are deemed colorful or entertaining. When you really think about it, it's not that subtle at all, and last week we experienced another case where insensitivity and verbal ignorance lead to a harsh response from the hardwood.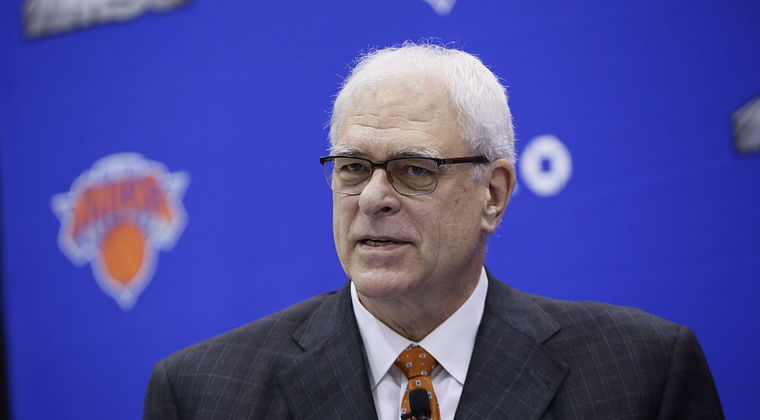 Phil Jackson, President of the NY Knicks, was speaking with reporter Jackie MacMullan and
said this about LeBron's time in South Beach
:
When LeBron was playing with the Heat, they went to Cleveland and he wanted to spend the night. They don't do overnights. Teams just don't. So now [coach Erik] Spoelstra has to text Riley and say, 'What do I do in this situation?' And Pat, who has iron-fist rules, answers, 'You are on the plane, you are with this team.' You can't hold up the whole team because you and your mom and your posse want to spend an extra night in Cleveland.
For those in the know, the key word was "posse." This is one of the trigger code words used in descriptions of Black culture, and it doesn't refer to the movie by Mario Van Peebles. Some thought it was racist, some felt it was insensitive or improper while others didn't think it was a big deal.


---