Cardi B Apologizes To MLK's Children For Coretta Scott King Portrayal In 'Real Housewives Of The Civil Rights Movement' Skit
Bernice wasn't here for "Boretta Scott King" at all.
August 28, 2018 at 8:46 pm
Cardi B has gotten herself on the wrong side of black history's descendants!
A "Real Housewives of the Civil Rights Movement" skit from Rip Michaels' (of Wild 'N Out fame) new show, Off the Rip was posted to TMZ on Tuesday. The skit features women of the civil rights movement, including Rosa Parks, Jacqueline Lavina Brown (Jesse Jackson's wife), Betty Shabazz and more spilling tea as they work together to plan a march.
Cardi portrays Dr. Martin Luther King Jr.'s wife, Coretta Scott King, in the short, except the role was more like … Boretta Scott King.
Cardi B messy af for this

"The real Housewives of The Civil Rights movement"

skit ???? pic.twitter.com/CmtJNkvNm3

— LIL CHIRP CHIRP???? (@Geeyavel1iii) August 28, 2018
After one of the women accuses MLK of being a "ho," Cardi B's Coretta Scott King says, "All these hussies wanna sleep with my husband, but it's all right, 'cause I know he marches home to me."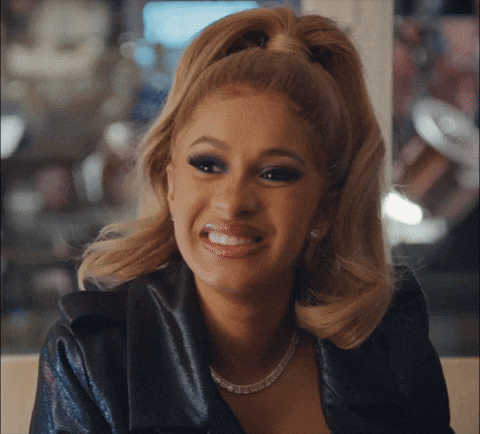 Shabazz is quick to contradict Cardi's Coretta, saying, "Everybody done had a piece of Martin."
King has long been accused of infidelity, and his right hand man, Ralph David Abernathy, famously wrote in his autobiography, "We all understood and believed in the biblical prohibition against sex outside of marriage. It was just that [Martin] had a particularly difficult time with that temptation," according to Snopes.
The New York Post reports a book by historian Taylor Branch claims Coretta knew about at least one of King's alleged affairs.
The skit got a good chuckle out of Twitter, but the timing was all the way wrong. The skit was released on August 28, the 55th anniversary of Dr. Martin Luther King Jr.'s "I Have A Dream" speech.
MLK's eldest son, Martin Luther King III, called the skit as "a distraction" that was "beyond offensive."
Dr. Bernice A. King initially called the skit "repulsive" and "false," leading to Cardi apologizing for the short on Twitter. The two will now apparently meet.
Thank you, @iamcardib, for reaching out to me and apologizing for the skit that aired on @TMZ. I look forward to talking with you soon.

— Be A King (@BerniceKing) August 28, 2018
Michaels also reached

out
to Dr. King's youngest child via Twitter hoping to speak with her, as well, so that he could explain his intentions behind the skit.
Hello ms king I looking forward to speaking to so u can get a full understanding of skit & understand

— RIP MICHEALS!! (@ripmicheals) August 28, 2018
The views expressed on "Off The Rip"are of mine. & not @iamcardib In no know way it was it 2 defame your family's legacy.

— RIP MICHEALS!! (@ripmicheals) August 28, 2018
Now, check these out:
Why 'August 28' Marks A Day Of Black Historical Reckonings
Bernice King Says Trump's Racism Is 'Troubling To Our Humanity,' Hopes His Tweets Don't Ruin MLK Day
Cardi B Says She Doesn't Talk Politics For Clout, Being In A Gang Was A Waste Of Time