Anything for Selenas.
That's exactly the energy Cardi B had when she decided to put her personal spin on Selena's crossover hit, "Dreaming of You." The new mother did so gracefully as she sat atop a piano looking like the bad b***h she is.
"Late at night when all the world is sleeping, you stay up and think of me and you wish on a star that I will be gone, but I'm still here," she crooned. "'Cause I'm blessed by Jesus Christ and tomorrow I will still be alright and there's no one in this world that can take that from me, 'cause my mother prays for me and Hennessy."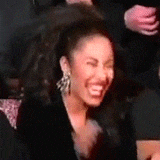 Ha!
The ad-libs, though!
The timing of this video is perfect. Rumors of a Cardi-Nicki beef have resurfaced during Minaj's Queen press tour, and Cardi is also facing accusations of payola, according to BET.
Regardless of whether this was targeted at someone or at a specific accusation, this video is evergreen. You can never have too much Cardi, and it is nice to hear more of Cardi singing like she did on Invasion of Privacy's "Be Careful."
Keep shining, sis.
Liking this content? Check these out:
Cardi B Hilariously Defends Her Confusion About Donald Glover And Childish Gambino
People Want To Know If Cardi B Is Black, But For Afro-Caribbeans, Things Aren't Black And White
Cardi B Has Grown Tired Of People Questioning Her Blackness: 'We Came Over Here The Same F**king Way'