Colin Kaepernick's Know Your Rights Camp Fundraiser Proved Everybody And Their Mama Is 'With Kaep'
Kaepernick put an #IMWITHKAP jersey on sale Tuesday with all proceeds going to charity. It sold out within hours.
September 11, 2018 at 8:13 pm
Are you Team Colin Kaepernick? Well, the famous activist recently gave everyone a chance to say it with their chest in a way that doesn't support the NFL like the sales of his old jersey do.
On Monday, Kaepernick announced he was selling youth and adult-sized jerseys for $99.99 and $174.99, respectively, according to USA TODAY. The news came less than a week after Nike released its controversial ad featuring the player as the face of its "Just Do It" 30th anniversary campaign.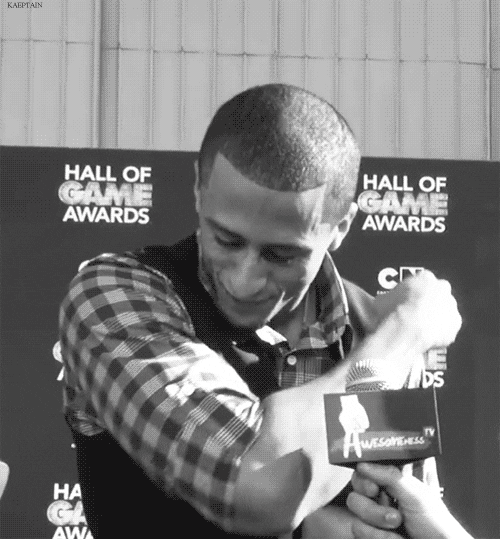 The jersey features the phrase "#IMWITHKAP" on the front and the name "Kaepernick" on the back, along with his number. Where the NFL logo usually sits on the front of the jersey is a logo combines Kaep's initials with his number.
The ex-quaterback tweeted 20 percent of the proceeds would go towards Kaepernick's Know Your Rights Camp, according to Vice News. The camp works with young people to teach them their lawful rights, as well as strategies for successfully navigating encounters with law enforcement.
Several folks, including Hot 97's Nessa and Kaep's former teammate Eric Reid, predicted the pre-sale would sell out quickly, and they were right:
These will be sold out & I can't help you once they are all gone lol.

RP
@kaepernick7
: Official
#IMWITHKAP
Jerseys available PRE-SALE now!Limited Edition. 20% of all proceeds go to
@yourrightscamp
. Thank you for your continued support! Shop at
https://t.co/r1ISuXK06x
. Link in bio
pic.twitter.com/qpNSXaOyRM
— NESSA (@nessnitty) September 10, 2018
Don't hesistate! It's gonna sell out quick https://t.co/L80KFJdzNJ

— Eric Reid (@E_Reid35) September 10, 2018
I want to say how many are left ???????????? just a few!!! Grab your limited edition, collectible #imwithkap jersey now https://t.co/r1ISuXK06x once their gone I can't promise they will be back. Sorrryyyy pic.twitter.com/uXxbGDFq1z

— NESSA (@nessnitty) September 10, 2018
The former 49ers quarterback and current free agent confirmed the jersey was completely sold out on Tuesday and announced all profits would go toward Know Your Rights Camp. That pre-sale was lit!
Thank you 2 each & every 1 of you that supported this journey. The Official Limited Edition #IMWITHKAP jersey released today instantly sold out! ALL PROFITS will go 2 support @yourrightscamp! Sign up 4 our newsletter at https://t.co/aK6dKa5Boa & be the first 2 know what's next! pic.twitter.com/EDos7ZyvoJ

— Colin Kaepernick (@Kaepernick7) September 11, 2018
I told y'all they were going to go fast ????????‍♀️ @Kaepernick7
pic.twitter.com/pYam7aSsf7

— NESSA (@nessnitty) September 11, 2018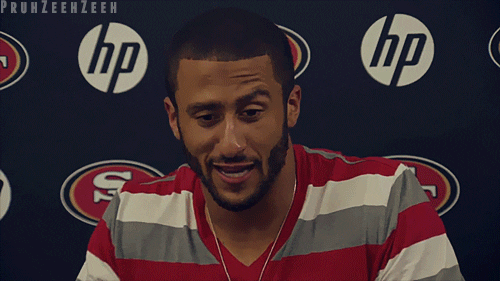 Kaep encouraged everyone to head to his website to learn more about the campaign and keep abreast of any further updates. There may even be another round of jerseys, so keep those eyes peeled.
Liking this content? Check these out:
I'm An Avid Nike Consumer, But Here's Why I'm Struggling To Rally Behind The Company's Kaepernick Focused Campaign
Two Colleges And A Whole City Have Banned Nike Over Its Partnership With Colin Kaepernick
Twitter's Most Savage Users Are Remaking The Nike Campaign Ad And We Don't Mean To Cackle Like This