As you know, the official slogan of Wakanda is "Wakanda forever." Well, that also applies to the past as well, because fans recently decided to have some fun by combining the highly successful Black Panther with a little bit of nostalgia.
A week ago, Instagram user @takemymoneystudios posted a mock poster of the film's 1990s version, starring Wesley Snipes as T'Challa and Denzel Washington as Erik Killmonger.
Get into this perfect re-casting, though!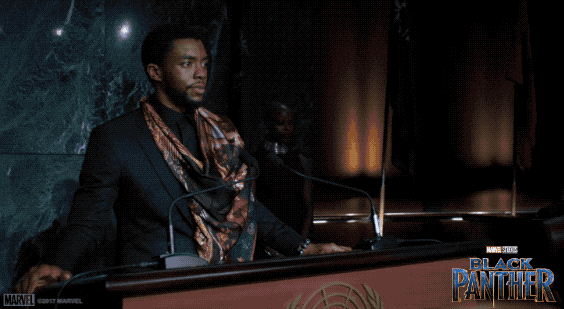 You might recall that Snipes was originally slated to star in a Black Panther film in the '90s, but the film never materialized.
What happened after that poster made its way onto Twitter was ... black excellence, of course:
90s Black Panther would have Michael Jai White as M'Baku

— de bleck penta (@fivefifths) April 4, 2018
Wow we actually need this

— de bleck penta (@fivefifths) April 4, 2018
James Earl Jones as Zuri

— de bleck penta (@fivefifths) April 4, 2018
Wesley Snipes as T'challa, Regina King as Nakia, Jada Pickett as Shuri, Mekhi Phifer as W'kabi, Dawn Lewis as Okoye, Bokeem Woodbine as Killmonger, Paul Giomatti as the white guy, Patti LaBelle as T'challa's mom, https://t.co/oN9eO7r3QD— ava hoodVernay (@_ebonibee) April 4, 2018
Tom Hanks as Special Agent Ross
Eddie Murphy as W'Kabi
Lawerence Fishbourne as Zuri
Isaiah Washington as N'Jobu
Halle Berry as Nakia
Jamie Foxx as Kilmonger
Will Smith as T'Challa
Angela Bassit as Okoye
Jada Pinket as Shuri
Morgan Freeman as T'Chaka
Nichelle Smith as Ramonda https://t.co/pZWLXxQdAN— Chopped Cheese Papí (@RobCassahnova) April 4, 2018
I strongly believe that Angela Bassett would have raised a Killmonger, not a T'Challa.

— Alanna (@alanna_prince) April 4, 2018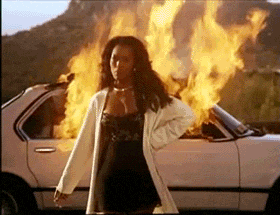 Grace Jones would have been okoye

— jauan jones (@jauan_jones) April 4, 2018
Tatyana Ali as Shuri #90sBlackPanther— Jerry Rozier (@BostonJerry) April 4, 2018
And Patrick Swayze as Klaw

— Only Judge Can Judge Me (@TheVoice30) April 4, 2018
Jamie Foxx wouldve played killmonger in the mid 2000s. I can't be the only one that felt him in Michael's performance https://t.co/O3fYpHF8hp— Jai (@royalswerve) April 4, 2018
Bokeem Woodbine as any of the damn male characters from the hero to the villain to a henchman...90s was a strange time this mofo was in errything #90sBlackPanther pic.twitter.com/2TEy2rqkk2— Δlt► ₸iməline ℍ Ⱥ Π Ķ ↹ (@hanx3sports) April 4, 2018
Why are these so perfect?
And the social media production crew didn't stop at casting. Folks were chiming in on wardrobe, too! Because, of course, fashion is a huge part of the '90s.
shuri's crowning tech gear would've been a pair of reebok pumps

— steed malbranque (@earlmanwich) April 4, 2018
Oh and by the way, @takemymoneystudios didn't stop at the original poster: the account also features solo character posters, including Lisa Bonet as Shuri!
Homie went above and beyond! Because ... Wakanda forever.