The tragic death of Aretha Franklin has inspired many tributes, from those toasting her greatest hits to others recalling her most diva moments. Each of these tributes has been shrouded in respect, except for a tribute broadcast on Fox News.
Twitter user @Phil_Lewis_ noticed something fishy about Fox's graphic "honoring" the late Queen of Soul. After a moment's reflection, he found the problem: the Franklin tribute featured a photo of Patti LaBelle. LaBelle's picture is in the tribute's upper right hand corner above Franklin's birth and death years.
Umm, is that Patti LaBelle in the corner? pic.twitter.com/PmUPpgc0zb

— Philip Lewis (@Phil_Lewis_) August 16, 2018
I thought this had to be fake at first but it seems people saw it https://t.co/B2kbwN1qXT

— Philip Lewis (@Phil_Lewis_) August 16, 2018
Ummmmmm ...
The amount of disrespect around this mistake is immeasurable. In fact, it's unacceptable to fail both ladies in this matter.
As always, Twitter had all the time today to get the outlet right together.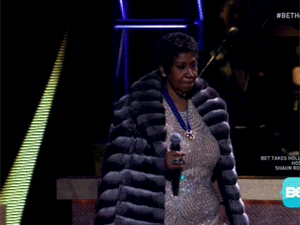 Wait a damn minute… https://t.co/iL3W1PvmX7

— Eric Haywood (@EricHaywood) August 16, 2018
AND Aretha and Patti had bad blood! https://t.co/jcRFReE0Cu

— DigitalBridget 💁🏿 (@BridgetMarie) August 16, 2018
Oh, #foxnews --all black people look alike right? Jesus, mary and Joseph...that's..well not surprising. It is #FauxNews afterall. pic.twitter.com/fqH1yyuw5q

— Kim Brixton (@kimbrixton) August 16, 2018
August 16, 2018
August 16, 2018
This is a damn shame, but not at all surprising. pic.twitter.com/XuqaJQqqa9

— Harper Miller (@authorharpmill) August 16, 2018
We were ready for this deserved drag, too.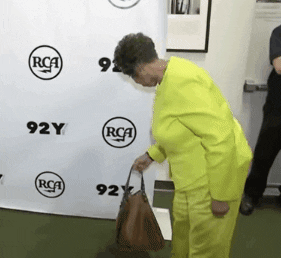 Alexa, snatch Fox News' wig.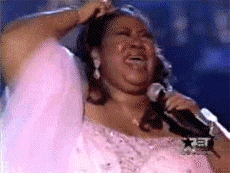 Maybe next time Fox News will be a bit more conservative in its approach to tributes and lean more to the right side of things to keep from embarrassing themselves with obvious slip-ups such as this.
Now, check these out:
Queen Of Soul Aretha Franklin Dies After Battle With Pancreatic Cancer
Nina Simone And Sister Rosetta Tharpe To Be Inducted Into The Rock And Roll Hall Of Fame