Hair Brand Dragged By Its Bundles After Mocking Jordyn Woods' 'Bad Hair'
Back away from the keyboard.
March 13, 2019 at 6:11 pm
A hair company has apologized after mocking Jordyn Woods to sell bundles.
The drama started on Tuesday when Bellami Hair posted a meme of Jordyn Woods sporting a cute bob-style haircut, reports Teen Vogue. The meme claimed the model was wearing her real hair because Kylie Jenner cut her off after she was accused of cheating with the father of Jenner's niece, Tristan Thompson.
"When Kylie Jenner stops paying for your lifestyle, including your hair extensions," the meme read.
Bellami laughed at the image in the photo's caption.
"Bad hair is just one betrayal away," it read. "These memes have us lolling."
The post resulted in a swift dragging.
bellami on IG shading jordyn woods when their hair is mad crunchy and stiff at the bottom yea okay do ya thing…….

— flaca (@jug0demora) March 12, 2019
@BellamiHair posted this, implying that Jordyn Woods natural hair looks bad without extensions…….THEY ARE TRASH ???? ???????? pic.twitter.com/kM1WbwUeXI

— Leila (@LeighlahHannan) March 12, 2019
Bellami hair making those comments about Jordyn Woods hair was uncalled for ????

— Iféoluwa (@stylecommodity) March 13, 2019
#Bellamihair I don't understand how u can apologise after insulting someone. I think @jordynwoods hair looks beautiful n she does not need fake hair to look good, rock your natural hair sweety u look gorgeous???? #BlackWomen
#naturalhairstyles
#naturalhair
#queen
pic.twitter.com/T1TFIPmBzD

— Farhiya (@Farhiyo_1) March 12, 2019
The company eventually deleted the post and replaced it with an apology.
"We believe that all hair types are beautiful especially natural hair we did not want to hurt or offend anyone with our post but just intentions are not enough," the brand wrote. "Because of our emphasis on wigs and extensions the inclusion of 'bad hair' was a very poor choice of words and insensitive, we sincerely apologize, this is a subjective phrase and we never wanted to target or insult anyone who chooses not to wear our products."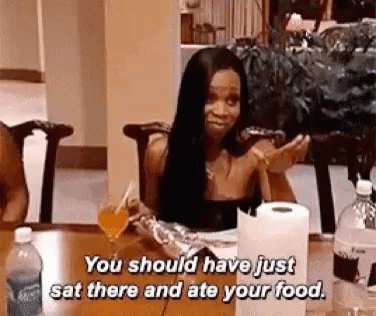 Think before you post.
Now, check these out:
Police Rush To The Home Of R. Kelly Fearing His Girlfriends Carried Out A 'Suicide Pact'
Gabrielle Union, Yvette Nicole Brown, Loni Love Share Frustrations With On-Set Stylists Who Can't Do Black Hair, Make-Up
Rihanna Finally Let Someone Listen To Her New Album … But He's A Baby