Update: After several angry tweets and news reports surfaced about Maurice Rucker's firing from Home Depot, the company has given the 60-year-old man his job back.
"We've taken another look at this, and we are offering Maurice his job back," Matt Harrigan, the company's spokesperson, said in a circulating forwarded email, as reported by The Root.
Additionally, The Washington Post reports the company offered backpay to Rucker.
Original story: One would think the phrase "the customer is always right" excludes racism.
Maurice Rucker, 60, had recently reached his 10-year anniversary as an employee at a Home Depot in Albany, New York, when he found himself fired. The company terminated Rucker's employment for the manner in which he handled a racist customer.
According to WNYT, the confrontation began Thursday, July 12, when Rucker asked the customer to secure his dog on a leash while he and the animal walked through the home improvement store.
"I said to him, 'Sir, when you have your dog in here, we prefer that you keep it on a leash,'" recalled Rucker.

According to Rucker, the customer turned toward him and yelled, "F**k you. You're an a**hole, you're a piece of s**t."

Rucker said the customer kept going, saying things like, "If Trump wasn't president, you wouldn't even have a job" and "You're from the ghetto; what do you know?"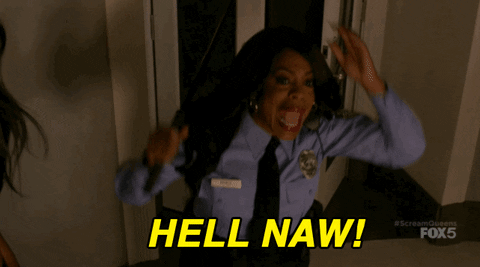 That's when Rucker had enough and retorted.

"'You're lucky I'm at work because if I wasn't, this wouldn't be happening, or you wouldn't be talking to me like this,'" Rucker told WNYT he said by way of response.
"I've lived all over the country, and I've had no one talk to me the way that this guy talked to me," Rucker added.
The following Tuesday, Rucker was fired.
According to Home Depot, Rucker did not follow proper protocol.
"The problem here is that he had several opportunities to disengage and contact management to deal with the customer. We're appalled by this customer's behavior, but we also must require associates to follow proper protocol to defuse a situation for the sake of their safety and the safety of other associates and customers," noted a Home Depot spokesperson.
Now, check these out:
#CrackerBarrelGate Shows How Far Racist Vitriol Goes When Black People Point Out Racism
White Train Passenger Launches Racist Tirade Against Two Black Women, Calls One 'Monkey Motherf**ker'
Bye Bigot Becky: White South African Woman Sentenced To Three Years In Prison For Racist Tirade