During Issa Rae's promo tour for season 3 of Insecure, the star has spilled on everything from her first encounter with Drake to her mom's classification of her hit series as porn. During a trip to The Breakfast Club, a required visit for any black person promoting a TV show, movie or product, Rae dished on a controversy that surrounded her in May.
Earlier this year, a passage from her 2015 autobiography, "The Misadventures of Awkward Black Girl," resurfaced and had Twitter in a state of faux outrage. In the satirical book, Rae wrote about the dating woes of Asian men and black women, who she considered to be at "the bottom of the dating totem pole," and, as such, suggested the two races date and procreate.
Some folks didn't find the humor and thought it was offensive while others came to Rae's defense, mainly since it was written a few years ago.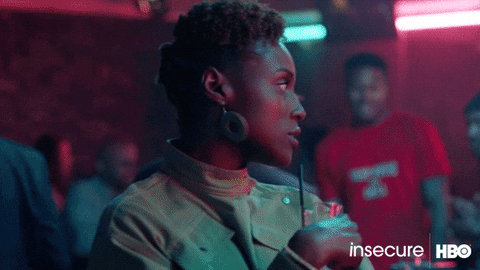 Everyone and their mama had something to say about it, but Rae herself hadn't directly spoken on the topic until now.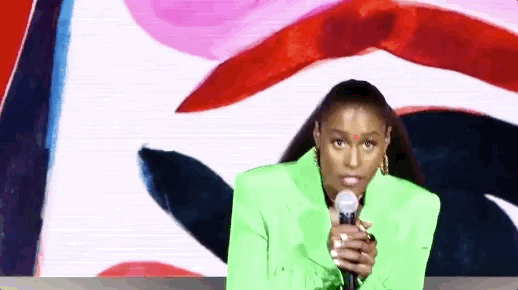 "I wrote that in 2010, and that was the context of… all these news things like, 'black women have no hope,' 'educated black woman, there's no chance for you,' 'black men [don't want you],'" Issa noted. "So, sarcastically, I noticed that there was an abundance [of Asian men]. So there's your solution, black women!"
And to the hoteps who came for her apparent enthusiasm to abandon black guys and head to Asian men, she assured she has never dated outside of her race.
"Of course it was a joke, but I was like, 'this is what I'm getting dragged for?'" she said. "And I've never even dated outside my race, I was like, 'I stayed loyal to these ashy n***as all my life!'"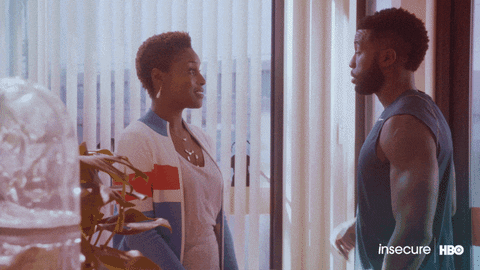 Overall, she believed the whole situation was "beyond" her and touched on the idea that people who await her downfall will be perched waiting for her to mess up anyway.

"People read headlines, captions and pictures all day," she continued. "If you read the chapter before, you'd see where that came from; I can't explain things to people."
You can check out the full interview below:
Liking this content? Check these out:
'Context Matters': People Are Coming To Issa Rae's Defense After Folks Try To Call Her Out For A Passage On Dating From Her 2015 Book
Dressed As Your Fave Black '90s TV Icons, Issa Rae Explains Why She's 'Fearful' Of Failure: ''Insecure' Could 'Go To S**t'
'Insecure' Actor Claps Back After 'No Homo' Corner Of The Internet Criticize GQ Photo Shoot Featuring Men From The Series