Joy Reid has never been one to bite her tongue, and proved it on a recent episode of her MSNBC show, AM Joy, when she shut down a story that was being told by on of her guests, Stephanie Hamill.
Hamill, an adviser for the National Diversity Coalition for Trump, was on the show along with two other panelists to discuss the Trump administration's "sh*thole" controversy. (Trump allegedly called Haiti, El Salvador and several African nations "sh*thole countries.")
Hamill called the reports of Trump's language "fake news," and quickly pivoted to suggest Haitians had been harmed by Bill and Hillary Clinton instead. Hamill then claimed that a former Haitian official who "mysteriously committed suicide" had a full dossier on how the Clintons profited off of the suffering of the Haitian people.
However, Reid wasn't haven't it and immediately shut her down.
I'm starting to think "what we not gone do" is the new "on everything I love." Because nothing good happens after either phrase is uttered. Exhibit A: pic.twitter.com/IVcYDMfRHL— Jemele Hill (@jemelehill) January 18, 2018
"Did you get talking points before you came here, from the RNC or the White House?" asked Reid, noting that Hamill's language was eerily similar to that of another conservative guest she had had one the show recently.
Hamill denied getting talking points, and then Reid jumped in with the KO.
"Listen, we're not Fox News. We're not going to play the game of rolling out crazy conspiracy theories in answer to my question," Reid said.
Before Hamill got to bite back, Reid put the hammer down, "If you have an answer to my question, I'm going to let you give it, but what you're not going to do is throw out crazy conspiracy theories to throw us off track."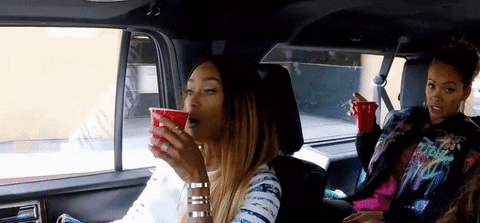 After that, Reid put Hamill "on pause" and turned to her other panelists who, as she said, "are more familiar with the way we do things here."