Kanye West Finally Gets Around To Answering Jimmy Kimmel's Trump Question After 19-Day Commercial Break
Was Kanye buffering or ...
August 29, 2018 at 5:44 pm
A couple of weeks ago, Jimmy Kimmel asked Kanye West the question we all wanted to know. How did the man who once declared George W. Bush doesn't care about black people on live television turn into the man who actively supports President Trump and believes slavery was a choice?
After Kimmel's question, it was Kanye Krickets. Silence.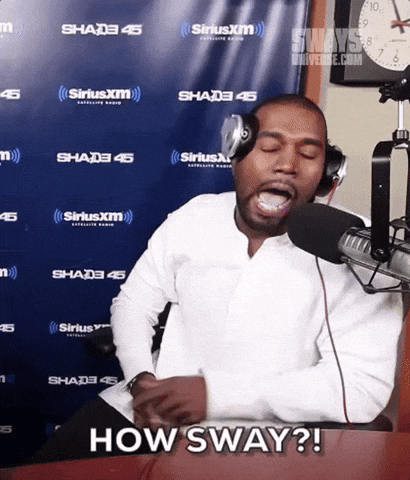 Everyone watching became anthropomorphized versions of Netflix's idle screen prompt, going, "Are you still there?" as West cocked his head slightly and folded his arms in silence. Kimmel waited for a few beats, taking in all of the awkwardness of the situation, and then headed to commercial break.
Kanye was still on the couch when the show came back from commercial, but the host moved on to other topics, leaving us all wondering what the artist's answer to the question would have been.
Now, it looks like West is finally ready to let us know!
After 19 days of silence on the matter, West appeared on Chicago's WGCI Radio to talk about his reported beef with Drake, and the hosts didn't hesitate to pose Kimmel's question to Kanye once again.
After taking yet another extended (dramatic?) pause, 'Ye finally decided to address the issue head-on, according to Vulture.
"I feel that [Trump] cares about the way that black people feel about him, and he would like for black people to like him like they did when he was cool and in rap songs," said West. "And he will do the things that are necessary to make that happen. Because he's got an ego like the rest of us and he wants to be the greatest president, and he knows that he can't be the greatest president without the acceptance of the black community. So it's something that he's gon' have to work toward, but we gon' have to speak to him."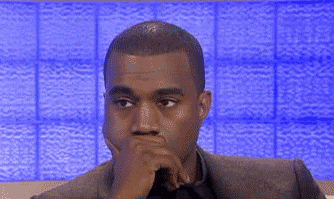 Yeezy also explained his now infamous "slavery was a choice" comments.
"I have never really approached or addressed the slavery comment fully," the rapper said. "And it's not something for me to overly intellectualize. This is something about the fact that it hurt people's feelings and the way that I presented that piece of information. I could present in a way more calm way, but I was ramped up. And I apologize. That happens sometimes when people are — I'm not blaming mental health, but I'm explaining mental health."
Kanye West apologizes for his "Slavery Was A Choice" comment. pic.twitter.com/zMpuG0XbTH

— Karen Civil (@KarenCivil) August 29, 2018
Check out 'Ye's full interview with WGCI Radio below.
Liking this content? Check these out:
Kanye West Goes Radio Silent After Jimmy Kimmel Uses His George Bush Line To Get Him To Explain His Support For Trump
Why Kanye's Support Of Trump Should Be Analyzed More Thoughtfully
Twitter Showed Kanye West No Mercy After He Wore Too-Small Yeezy Slides To 2 Chainz's Wedding