Katt Williams Facing Assault Charges In Oregon
This is far from the comedian's first run-in with the law.
October 08, 2018 at 1:58 pm
Katt Williams has been arrested after authorities suspect he assaulted a driver following an argument about taking him and his dog from an airport in Portland, Oregon, to a performance.
According to KGW8, Williams came to Portland to perform on Wild 'N Out Friday night. He was arrested on Saturday night after the driver was found with swelling and cuts on his face. He was also arrested for an outstanding Georgia warrant. The 47-year-old has since been charged with assault in the fourth degree and has a scheduled arraignment for Monday.
The incident happened at Atlantic Aviation, the company which handles private planes at Portland International Airport. One employee claimed her boss told workers not to discuss the case.
Just last month, Williams — whose real name is Micah — won an Emmy for his guest role on FX's Atlanta.
The comedian is no stranger to the courts. Only a year prior, Williams was sentenced to three years probation in Los Angeles after pleading no contest to stealing a celebrity photographer's camera. In April 2017, prosecutors ordered him to take anger management courses. Back in 2016, the Pimp Chronicles comic was sentenced to five years of probation after pleading no contest in Georgia to assault and battery after he allegedly threatened a bodyguard while an acquaintance beat him with a baseball bat.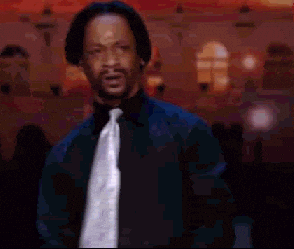 Now, check these out:
After A Messy Interview, Katt Williams Faces The Police, Kevin Hart, Tiffany Haddish, And The Scorn Of Charlamagne Tha God
Tiffany Haddish's Colorful Emmys Dress Was A Sweet Homage To Her Heritage
The Only Thing That May Be Funnier Than Kevin Hart's Comedy Is The Way He Threw A Baseball For The Chicago Cubs