Tiffany Haddish's Colorful Emmys Dress Was A Sweet Homage To Her Heritage
Plus, she won an Emmy and Katt Williams kneeled at her feet after shading her on the radio. Triple winning.
September 18, 2018 at 7:59 pm
Tiffany Haddish proudly reps her Eritrean heritage. The Night School actress first showed her love for the country via fashion on the 2018 Oscars red carpet. After honoring her father's homeland during film's biggest night, and Haddish decided to do the same for television's biggest night.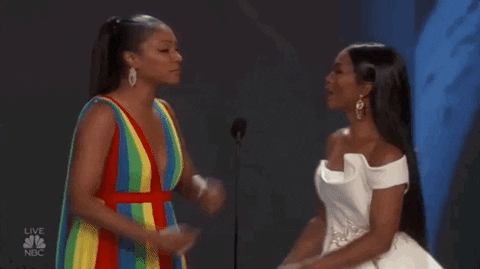 For the 70th Primetime Emmy Awards, Haddish decided to go with a bright and flowy Prabul Gurung dress made of blue, red, green, yellow hand-plisséd chiffon.
Tiffany Haddish on her #Emmys dress: I wanted something that represented my African roots (Watch) https://t.co/0T9BwigEAF

pic.twitter.com/N6HSOVwFxV
— Variety (@Variety) September 18, 2018
According to the Independent Online, Haddish said of the dress, "It's the only one that exists. 'Cause I asked [Gurung] to make a dress that represents Eritrea, my father's country, so these are the same colors as the flag from Eritrea."
During the Oscars, Haddish explained why honoring her father in some way during awards ceremonies is important to her.
"My father is from Eritrea, and he passed away last year," she said during the Oscars. "And he said one day I would end up here, and if I ever end up at the Oscars to honor my people, so I'm honoring my fellow Eritreans."
During the post-Emmys press conference, the comedian told reporters, "I had talked to my stylist, Law Roach, and I was telling him I wanted to wear something that represents my father's country, but still has an American feel to it."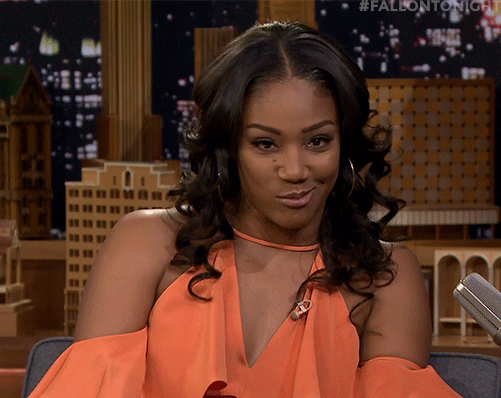 The night was full of big moments for the star.
Not only did she dazzle on the red carpet; she also copped an Emmy for Outstanding Guest Actress in a Comedy Series (Saturday Night Live), and she met with Katt Williams to squash their recent (one-sided) beef. Williams said some shady things about Haddish and her flourishing career on the radio show Frank And Wanda In The Morning, accusing her of not properly earning her success.
But all that's kosher now, because the two were spotted taking pics together after the Emmys ceremony, with one pic showing Williams actually kneeling before the comedic actress, according TMZ. Sounds like an apology accepted!
Liking this content? Check this out:
After A Messy Interview, Katt Williams Faces The Police, Kevin Hart, Tiffany Haddish, And The Scorn Of Charlamagne Tha God
Tiffany Haddish's Response To Tracy Morgan's Seeming Shade Is Exactly Why We Love Sis
Jenifer Lewis Declares She's 'With Kaep' With Head-To-Toe Nike On Emmys Red Carpet