This has been one hell of a week.
The government seems to be all over the place, our faves keep putting their feet in their mouths, and it's starting to get cold. It's too much!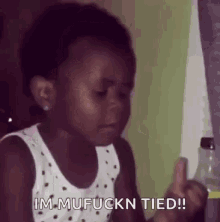 But, at least we have Twitter! And, thankfully, y'all still don't know how to act. Let's review the best tweets of the week.
Kanye tapped danced his way to the White House Thursday, and Twitter was left shaking its damn head:
kanye is just the younger version of an old head in the barbershop yelling about how periods are caused by eating cauliflower

— jaboukie young-white (@jaboukie) October 11, 2018
lmao Kanye's iPhone password is 000000 pic.twitter.com/mEM5Tjq0po

— Del Slappo (@misterjamo) October 11, 2018
this is every white girl you went to college with that really, truly liked hip hop, but was also treasurer for the college republicans pic.twitter.com/tqnJk66EwV

— Ennui Oakley (@fwmj) October 12, 2018
When Obama didn't fuck wit you so you actin' out. 😂 https://t.co/PiUeDmtKNh

— Freddie Gibbs (@FreddieGibbs) October 11, 2018
If you had told me two years ago Kanye would be running around in a MAGA hat while Taylor Swift was endorsing democratic candidates, I would have smacked you to the ground and stolen your wallet for wasting my time.

— KB (@KaraRBrown) October 8, 2018
Yep, Tay Tay came out as a proud and blue American. But that didn't mean folks were quick to start stanning:
Taylor Swift: I ignored when the KKK, the Alt Right and the Nazis publicly stanned me because that's not my problem, but Now that this political climate is affecting my fellow white woman, I need to speak up against it.
Y'all: pic.twitter.com/ueEu1xzPfD

— 20DaysofJune (@20daysofJune) October 8, 2018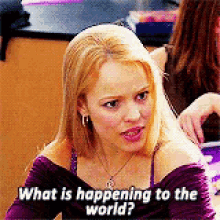 Drake has been Canadian, Jamaican and also somehow from New Orleans. His declaration of allegiance to Conor McGregor had fans hoping he doesn't start wearing hella green and river dancing.
This nigga gone fuck around & have a Irish accent on his next album https://t.co/4EXZDdu0H9

— CJ from 🐣. (@willis_cj) October 6, 2018
😭😭😭😭😭😭😭 pic.twitter.com/a8QtZ5Gx4B

— mai (@Maiyaaaaaaaa) October 11, 2018
When you watch McGregor lose & realize you gotta take the four leaf clover off ya next album cover #ufc229 pic.twitter.com/cYpLeJTTDE

— X (@XLNB) October 7, 2018
While Drake was in his feelings about his fighting fave's loss, Beyoncé proved she isn't just queen of the Beyhive; she's also the queen of the jungle:
the lion king hasn't even come out yet and she already has the serengeti in formation https://t.co/XVDTbRED3o

— Muscle Simmons (@_RatedJ) October 8, 2018
Someone also almost questioned the greatest athlete in the world, before quickly coming to their senses:
I was about to ask where the meat was but I remembered GOAT's are herbivores. https://t.co/gNdFXb7RS4

— 🥀6' 4"🥀 (@munya_not_nice) October 7, 2018
Giving us something to smile about was a youngin' who, as the old folks say, clearly has been here before:
" Whaatt? Earl Died?!! ... Lawd Jesus , Ain't nobody Tole Me Nothinnnn " pic.twitter.com/CX2hxjvRD7

— Sgrate (@sgrate_) October 10, 2018
October 11, 2018
And you better not touch the thermostat while this dog is around:
This how dads be when somebody coming in their house that they never seen before pic.twitter.com/ipnM4XFpa6

— KLHJR (@Flyer_thanu2) October 11, 2018
It's 2018, and for some reason, people still think randos are out here passing perfectly good bud to some crumb snatchers. If that's the case, it's time for us to go costume shopping.
On God. Weed worth to much to give to dem lil bad ass kids! LoL https://t.co/9LjBJsevmX

— Killer Mike (@KillerMike) October 11, 2018
Speaking of the youth, children never have chill.
I was in a public bathroom with my then 3 year old daughter. I changed my pad in front of her.

As soon as we left the bathroom, she ran to her father screaming, "MOMMY IS DYING. HER LASAGNA (vagina) IS BLEEDING!" 🙃🙃🙃🙃🙃 https://t.co/MtasBOipA4

— Chinua AcheBae (@sordidjoy) October 11, 2018
Meanwhile, KevOnStage shared he yells at his son for a good reason.
I don't usually yell at my kids. But he deserved it. pic.twitter.com/0Bo9Hsecvx

— Kevín (@KevOnStage) October 11, 2018
Women are sick and tired of men commenting on their makeup while they're out here being two-faced, literally.
Every time a man tells me I don't need makeup I'm going to tell him he doesn't need a line up.

— Jonquilyn Hill (@jonquilynhill) October 7, 2018
what do y'all think is under a beard? lmao https://t.co/11QPyO7n19

— spit in my mouth (@CherieMaiBella) October 12, 2018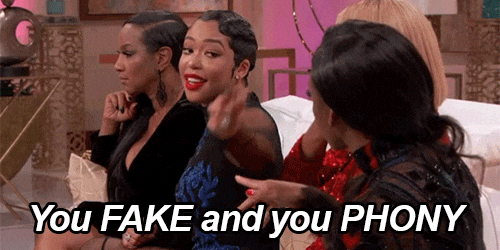 'Til next week, friends.
P.S.:
HAPPY INDIGENOUS PEOPLE DAY!!

Just a small reminder. pic.twitter.com/SZjHsq8WmQ

— metamorphosis (@aROSEthatGREW) October 8, 2018
Liking this content? Check these out:
Alec Baldwin Said 'Black People Go Crazy' Over Him Thanks To His Trump Impression. Twitter Asked If He'd Gone Crazy.

Fake John Legend Can't Spell And Trump Needs To Lose Our Numbers In This Week's Most Hysterical Tweets

Twitter Can't Get Enough Of The Sound Kawhi Leonard Calls A Laugh, And You Won't Be Able To Either