Naomi Osaka Revealed What Serena Williams Whispered In Her Ear At The U.S. Open, And It Fully Embodies Black Sisterhood
Serena is really the big sis of tennis for Naomi!
September 12, 2018 at 8:38 pm
As 2018 U.S. Open champion Naomi Osaka revels in her recent win, she's been traveling on a press tour.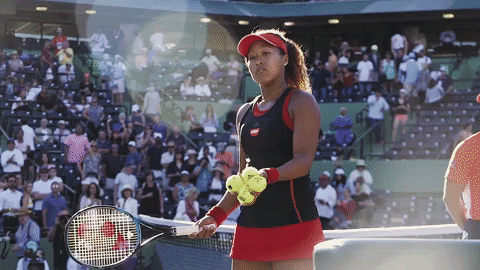 Osaka recently appeared on Ellen, and while Ellen DeGeneres started off the interview excited to be basking in the glow of tennis' newest star, the champ herself couldn't help but squeal at the fact she was sitting next to THE Ellen, according to the Huffington Post.
"I'm sorry but it's so weird, like, you're a real person!" Osaka said in her super adorable way.
Along with discussing what she'll do with her $3.8 million prize money, the two chatted about a moment we've all wanted to know more about: when Serena Williams whispered something in Osaka's ear once the final match was over.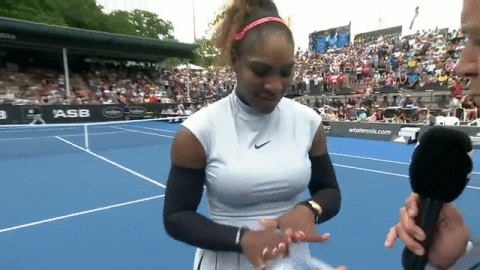 "She said that she was proud of me and that I should know that the crowd wasn't booing at me," the 20-year-old said. "At the time, I did … think that they were booing at me. I couldn't tell what was going on, because it was just so loud in there. It was a little bit stressful."
Other things the two talked about were Osaka's favorite color (black), her favorite TV show (The Office), favorite singer (Beyoncé) and celebrity crush (Michael B. Jordan, obviously).
Ellen even tried to hook a young sister up by offering to text Jordan on the spot. Osaka blushed something fierce and begged Ellen not to do it.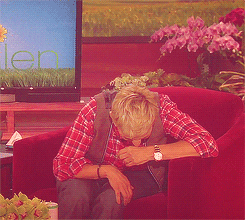 Seriously, we can't take all of this cute.
By the way, despite Osaka's protests, Ellen texted Jordan a picture of the tennis phenom anyway. We'll be awaiting his response, thanks.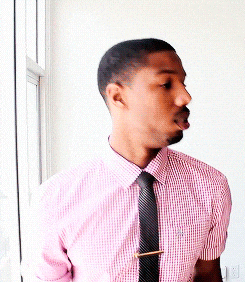 Check out the full interview below.
Liking this content? Check these out:
Naomi Osaka Says She Felt Like She 'Had To Apologize' After Her Historic U.S. Open Victory
Newspaper Behind Strikingly Racist Serena Williams Cartoon Issues Implausible Non-Apology
Maybe This Naomi Osaka Family Photo Will Get Reporters To Finally Stop Ignoring Her Black Heritage