August has been a doozy and it's not even over yet. According to astrology nerds, Mercury was in Gatorade or something through Sunday, August 19 and that's caused all hell to break loose.
Nonetheless, here's nine of the craziest things that popped off last week. Hopefully, the planets get themselves together asap.
1. Donald Trump wanted smoke with LeBron James and Don Lemon so Don flamed him
Donald Trump was hot as fish grease after King James accused him of dividing the country during an interview with CNN's Don Lemon. Trump threw yet another Twitter tantrum and insulted the pair's intelligence.
"Lebron James was just interviewed by the dumbest man on television, Don Lemon. He made Lebron look smart, which isn't easy to do. I like Mike!" he wrote.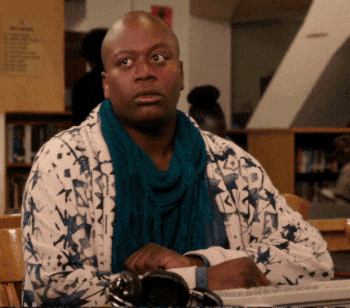 Well, Don Lemon Pepper had time.
He called 45 out for insulting black folks' intelligence and declared Trump "traffics in racism. And is fueled by bullying."
He wasn't done. When he joined his CNN colleagues for a panel on "The Situation Room," he revealed Trump believes black reporters could not be professional because of their race. Additionally, reminded us Melania Trump was on that birther BS after Wolf Blitzer tried to praise her for complimenting James.
"I think that's great that Melania Trump did that, I give her credit for it," Lemon said. "I don't know if we should read too much into it because I think we also have to remember she was a Birther too."
2. Omarosa is spilling ALL the White House tea
Speaking of Trump beefs, he isn't too happy with former staffer and "The Apprentice" contestant Omarosa Manigault-Newman.
Omarosa has been making her media rounds to hawk her book "Unhinged" and she has been telling everyone's business along the way. She swore to NBC she had tapes of Trump saying "n***r" and told The Associated Press he wanted to start a race war.
This prompted Trump to respond on Twitter -- where he put his racism on full display, again.
"When you give a crazed, crying lowlife a break, and give her a job at the White House, I guess it just didn't work out. Good work by General Kelly for quickly firing that dog!" he tweeted.
This is ugly all-around.
3. Azealia Banks claims she was in the sunken place at Elon Musk's house
In a now-deleted Instagram story, rapper Azealia Banks said she spent a weekend at Elon Musk's house and it was a "real live episode of 'Get Out.'"
The "Big Big Beat" rapper says she was there to make music with singer Grimes, Musk's girlfriend. Instead, she claims Grimes spent the weekend babysitting the acid-trippin' Tesla CEO. If this couldn't get any weirder, Banks said she believed they were trying to sucker her into a threesome.
Musk insists he "has never even met [Banks] or communicated with her in any way."
Wild.
4. Robert Glasper read Lauryn Hill like she was a Lysol can in the bathroom and he forgot his phone
Lauryn Hill has disappointed many people with her vendetta against punctuality and diva antics, including jazz musician Robert Glasper, reports Billboard. During an interview with The Madd Hatta Morning Show, Glasper read the former Fugee like Cliff Notes the day before a final. Glasper said Hill refused to make eye contact, insisted on being called "Ms. Hill" and cut her band's pay in half on the last day of rehearsal.
He also accused her of stealing music for The Miseducation of Lauryn Hill.
"She took the credit for making the classic album. Those songs were written by other people and they did not get their credit. She likes to take credit so she can become this super person," Glasper said.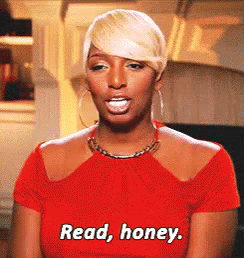 5. Nicki Minaj and Safaree Samuels' proved their former relationship was more dramatic than an episode of "Love And Hip-Hop"
Nicki Minaj finally dropped queen this week and instead of celebrating her accomplishment, she argued with ex Safaree on Twitter. The pair made several outrageous accusations against each other, according to People. The "Super Bass" rapper accused Safaree of stealing money and getting hairline implants with Tyga. The "Love and Hip-Hop" star accused Minaj of stabbing him and forcing him to claim it was a suicide of attempt.
We wonder if Mona Scott-Young sat at her computer and took notes.
6. Moo, I'm a Cow puts us in the mooooood
Singer Doja Cat was playing around and accidentally blessed us with the best cow-related thing since Chik-Fil-A's illiterate heifers. "Mooo" has made us embrace the bovine within and make all these calves our daughters.
Doja didn't think the song would go anywhere and made it to administer some self-care.
"There's a lot of political stuff going on. I needed a break from that kind of shit," she told The Fader. I make serious music, love songs, and moody stuff sometimes, so this was just a huge break from that and I'm glad people took it in a great way. I'm really happy its making people happy."
Sis has a Soundcloud if you want to hear more of her talent.
7. #LawrenceHive won't let it go
I'm here for the #InsecureWeek NY pop-up screening and a Lawrence Hive protestor slid through 😂 pic.twitter.com/lRCLWtphTi

— Im not amoosed (@jumpedforjoi) August 9, 2018
Men everywhere have been heartbroken since Issa Rae announced their mascot Lawrence, portrayed by Jay Ellis, is gone for good. One member of the Lawrence Hive took their movement to the streets and protested outside of an Insecure screening. Dude even chanted "no Lawrence, no peace."
We're not sure if he was joking or not but we're still cracking the hell up.
8. A former Klansman is no longer racist after getting an invite to someone's cookout
While a few bigots decided to disgrace Washington D.C. with their presence last weekend, one former white supremacist denounced racism. Ken Parker said a friendly encounter with filmmaker Deeyah Khan at last year's Unite The Right Rally made him reconsider his ideologies.
"She was completely respectful to me and my fiancée the whole time," he said. "And so that kind of got me thinking: She's a really nice lady. Just because she's got darker skin and believes in a different God than the God I believe in, why am I hating these people?"
Parker found himself some real-life black friends and got an actual invite to a cookout. To top it all off, he got baptized. We smell a Lifetime movie.
9. Dru Hill's comeback was outshined by a pair of fake sneaks
WHY ARE THIS MAN'S AIR FORCE ONES PHOTOSHOPPED ON HIS FEET!? https://t.co/k8UbEuCTAP

— Hassan Sayyed (@HausUrban) August 10, 2018
Nineties babies across the land should have been elated when Dru Hill announced their new album. Instead, we're in tears over pair of Air Force Ones being photoshopped onto new member Jawann "Smoke" Peacock's feet. Peacock is standing on the far right, if you haven't noticed. Black folks on Twitter roasted him and forgot all about the new music.
Literally…What. Are. THOSE?!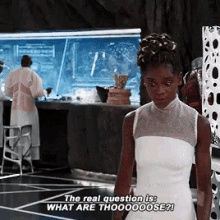 Liking this content? Check these out:
Here's Why You're Seeing People Post 'B***h, I'm A Cow' Memes All Over Your TL
15 Iconic Friendships That Remind Us There's No Love Like The Love Of Our Girls