Illinois is bringing in former President Barack Obama's birthday in style!
On his 57th born day, the nation's first black president receives his day.
ABC 7 reports the commemorative holiday is not an official state holiday. "Obama Day," as it is called on Twitter, celebrates the former president for displaying a level of grace and style our current president lacks. The holiday is a chance to look back and reflect on his two terms.
Last year, Illinois Governor Bruce Rauner signed a bill designating every August 4 as Barack Obama Day into law.
"As a day set apart to honor the 44th President of the United States of America who began his career serving the People of Illinois in both the Illinois State Senate and the United States Senate, and dedicated his life to protecting the rights of Americans and building bridges across communities."
Today, Illinois celebrates the first ever #ObamaDay!

❤️❤️❤️ pic.twitter.com/xowhGeW0QT

— Millennial Democrats (@Millennial_Dems) August 4, 2018
The fact that @realDonaldTrump is acutely aware that he will NEVER be the man that Obama is, makes my #ObamaDay SO MUCH SWEETER pic.twitter.com/qMfbYmXTh6

— TheAverageBlackMan™ (@TheAvgBlackMan) August 4, 2018
I really needed #ObamaDay. Like deep down. This thread and all the wonderful images and words on Twitter today are heart-expanding. https://t.co/LJ0T1980MR

— Ava DuVernay (@ava) August 4, 2018
#ObamaDay. Indeed. pic.twitter.com/XQBd2o39Rc

— Oliver Willis (@owillis) August 4, 2018
It is August 4. Today is the day that we celebrate the birth and life of our President, @BarackObama. As we do every year, use the #ObamaDay hashtag while sharing your favorite Obama picture. Let's do it! pic.twitter.com/ZEvUQh5Upv

— April (@ReignOfApril) August 4, 2018
Happy #ObamaDay. We in Indonesia (where he lived for a few years) toasting our President.

— John Legend (@johnlegend) August 4, 2018
Celebrating #ObamaDay by sharing my fav picture of the man taken by @PeteSouza

There's no doubt that for him Mrs. Obama is always the only "woman in the room". [This is inauguration night. She's wearing his coat & he's leaning in to her as they smile & their foreheads touch.] pic.twitter.com/KD81orcjC7

— ⚖ (@JagunEsq) August 4, 2018
Yal remember when he wore that Tan Easter suit ???? they was mad and he was chilling like always #ObamaDay
pic.twitter.com/qUyh0pr2Zf

— Rissa❤️ (@ilovelouise_) August 4, 2018
We miss our president!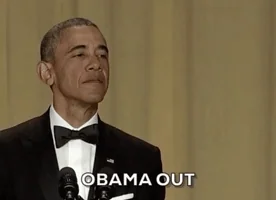 Liking this content? Check these out:
Barack Obama Endorses 81 Democrats Running In The 2018 Midterm Elections
Barack Obama And Joe Biden Prove Their Bromance Is Still Fresh As Ever
Obamas Spotted Boppin' To 'N***as In Paris' At Beyoncé And Jay-Z Concert