Trending
Raven Symoné Explains Why She Identifies As Black, But Not As African American
"My passport says American," the actress said.
It seems like forever ago since Raven Symoné caused huge controversy when she said she doesn't like the term African American.
Like what you're reading?
Get more in your inbox.
Shortly after that controversy, Raven doubled down in an interview with People, explaining, "I think that there are a lot of different races that fall under 'American,' so past that you really just are sub-categorizing me over and over again. I'm not disowning my history in any way. My family has been here for almost 400 years. We're American."
Since then, the actress has been busy with her That's So Raven spinoff, Raven's Home, which premiered on the Disney Channel in 2017.
Symoné recently chatted with BuzzFeed's AM to DM about her life post-The View, and, of course, her thoughts on race were a topic of discussion.
"What I learned from The View is everybody has a different way of thinking," Symoné said. "Everybody has an opinion. My mama said, 'It's like bootyholes. Everybody's got one.' ... I probably should have worded it differently. But I have to say this: I learned what I'm good at, and I learned what I'm not good at. I learned my lesson. I moved forward. And when I'm asked a question on a sensitive matter, I try not to go right to racism. I try not to go to the pain and suffering. I'm trying to live in my now, and that can be difficult ... I'm so used to living in the 'How am I going to change the now?' It was a challenging moment in my career."
The actress also specifically addressed her "I'm not African American" comment to Oprah Winfrey that had everyone side-eyeing the hell out of her.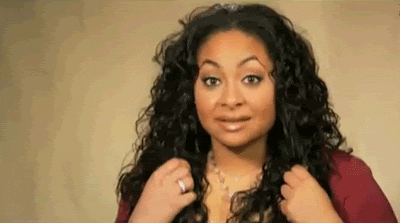 "I didn't say I wasn't black," Symoné said. "I'm black. My passport says American. Trust me, I know I'm black. There's just a difference. There are many African Americans, especially in 2018, that come over from Africa ... that's how I look at that title. There are a lot of black Americans here who have been here longer than the Americans that are a different color."
Check out the full interview below: