Trending
6 Black Celebs Who Totally Flipped The Switch On Us
Let's discuss that particular breed of celebrity whose success induces selective amnesia.
How is Drake penning for Nicki if he doesn't even write for himself? Meek, Remy...anyone?
Photo: GIFSec.com
Like what you're reading?
Get more in your inbox.
Why does Jaden Smith know more than the rest of us?
There are some questions in life that may never be resolved. Primary among them is: Why do some black celebrities who rise to stardom on the backs of black culture, totally abandon us once they get on?
To be clear, my bar for "abandoning the people" is pretty high. I'm not talking about those who choose to remain silent on controversial matters of social injustice. I have no expectation that the acquisition of fame should automatically obligate anyone to activism. I'm not even referring to those who, once they reach a certain level of success, choose to tailor their art to engage a broader (whiter) fan base.
Photo: Gifsfourm.com
It's complicated, I get it. We all have to find ways to deal with the microaggressions, injustices and flagrant fouls that sometimes accompany this blackness. Some choose to accommodate the system and adjust to the mask inherited as our birthright, while others dedicate themselves to demolishing it. Both options can be exhausting and at the end of the day, when it's time to clock out and retreat to the confines of our happy place, we all have our preferred means of escape. What's yours?
Whether it's aux-ing your 'go-to' Soundcloud mix or tuning into your favorite podcast during that rush hour commute; Whether sinking into your sofa for an extended ESPN binge, or Netflix-ing your entire weekend away, chances are your favorite musicians, actors, athletes and public figures are the curators of your therapeutic indulgence. This is why we love them! It's no wonder we feel so close to them. The familiarity their voice recharges and inspire us. Their music, movies and game-winning plays are associated to specific moments in our lives. Their art is personal. This explains why, whether right or wrong, it can be so disappointing when our faves flip the script and abandon on us. When their success induces the kind of selective amnesia that causes...Well, this.
Photo: Fusion
It can be devastating.
Here are 6 times our faves have totally flipped the switch on us:
1. Kanye West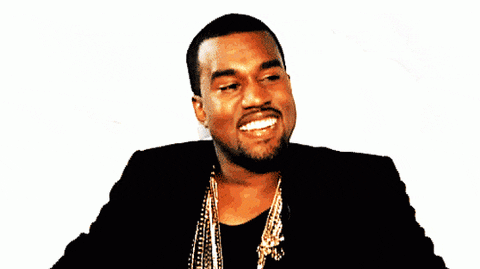 Photo: Giphy
WYD, Kanye? As a GenXer Yeezy fan from way back, I witnessed Kanye's chaining initially. We were there, cheering him on as he narrated our stories and spit his entire soul though the wire. So, it pains me to see our fav recklessly wandering these streets making all manner of questionable decisions. We knew he was a loose cannon when he spoke our minds in the aftermath of Hurricane Katrina, but in recent years his rants have taken on a scarier, more incoherent tone, even endorsing a known racist, sexist, xenophobe for president. Wake up Mr. West.
2. Stacey Dash
Photo: Tumblr
Prior to starring in the blockbuster cult classic, Clueless, Ms. Dash earned her acting credits in movies geared toward black audiences. Co-starring in roles like Moving (1988) with Richard Pryor and Mo' Money (1992) produced by Damon Wayans, opened the door for television roles including BET's The Game (2009), and VH1's Single Ladies (2011). As her career in film and television began to wane, the Bronx-bred actress re-emerged as a far-right conservative talking head for Fox News. She used her platform and newfound notoriety to lend her voice in opposition of the very community that supported her. From Black Lives Matter to Black History Month to Black Entertainment Television, Stacey had words for all things black...That is until they fired her from the network.
3. Maxwell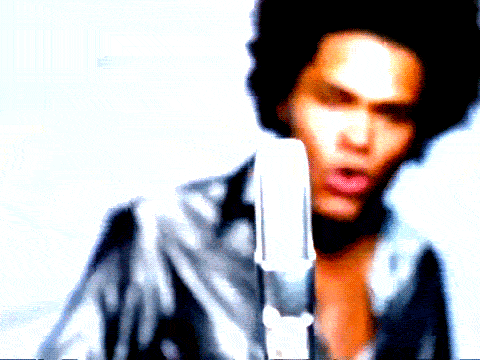 Photo: GIPHY
All hope is not lost but Black Twitter had to stage an emergency intervention on The R&B/neo-Soul singer, Maxwell when he tried to "All Lives Matter" Black History Month. When your boy, who has made an entire career off the adoration of black women, took to Twitter to suggest that the annual celebration should be broadened to recognize everyone's culture, we were thoroughly confused.
4. Wendy Williams
Photo: GIFSoup
Tuning into Wendy Williams' nationally syndicated urban radio show was the highlight of my life back in 2008. After relocating to a small Ohio town where I was one of very few residents of color, listening to Wendy and her sidekick, Charlamagne, dish on all things black and tabloid was my unapologetic rush hour indulgence. Since then, the gossip queen has risen to mainstream fame with her very own top rated daytime talk show. In the wake of the glo up, Mrs. Wendy has made many a sly, back handed comment toward her original fan base, but when she used her platform to disparage HBCUs and the NAACP, she crossed the line.
5. Raven Symoné
Photo: Genius
From her role as the adorable young Olivia on The Cosby Show to her hilarious portrayal of Raven Baxter on the Disney Channel, Raven Symoné was bae! In recent years though, our favorite Cheetah Girl has been out here living reckless in these streets, validating the disrespect of Michelle Obama, ethnic names, and black lives. While Raven has taken every opportunity to disavow us, her daddy is not here for it. The starlets former manager took to Facebook to praise and chastise his daughter like only a father can. "Raven is a really Beautiful, Sweethearted, Human Being. I should know. Her Mother and I Love her Very much and will always support her and have her back. Even if sometimes..........she says some dumb S#%T!" Welp.
6. Lil Wayne
Photo: Tenor
Despite growing up in Hollygrove, New Orleans, despite being granted A Seat at the Table of one of the most woke albums of recent years, even in spite of his documented roster of the illest lyrics penned in allegiance with the fight for black liberation, Lil Tunechi no longer knows you, or your struggle. The feeling is totally mutual, sir.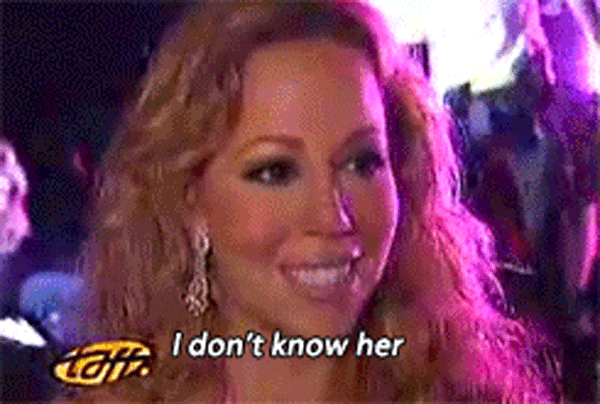 Photo: Giphy
This list is far from comprehensive, but let's not forget that for every celebrity who has cashed in their black card, there are a number of public personalities who quietly go about the work of supporting the community under the radar. Nelly, for instance, has been sending two kids to college every year for the past ten years. Will and Jada Smith have given millions to causes that focus on education and the welfare of inner-city families. Not everyone needs to be as outspoken as a Jesse Williams or Beyoncé. In fact, silence is always a viable option, but if y'all could just avoid appropriating and then discarding the culture from within, that would be great. Thanks, Management.
Never miss a headline! Sign up for Blavity's daily newsletter.
---
Sponsored Content
8 Tools You Should Use To Help Achieve Your Personal Goals