The King of Pop left many works unfinished when he passed, and that body of work has become a hot commodity.
However, some now claim a few of the Michael Jackson songs released after his death weren't Michael songs at all. On Thursday, many news outlets, including Vulture, reported Sony Music had admitted to using professional Michael Jackson impersonator Jason Malachi to perform the vocals on several songs from Jackson's 2010 Michael album, including "Breaking News," "Keep Your Head Up" and "Monster," the latter of which was a collaboration with 50 Cent.
TMZ reports Malachi confessed to being the man behind the music on the tracks in 2011.
Some fans even believe Drake's previously unreleased Michael Jackson sample from his album Scorpion isn't the real deal, either.
Um. Whoa.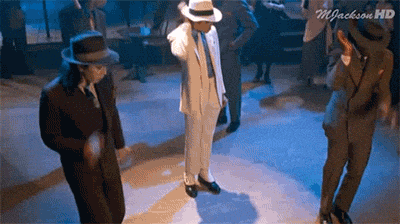 However, before fans could say, "We've been hit by, we've been struck by a smooth criminal," Sony Music immediately jumped on the news and swore it had admitted no such thing.
"No one has conceded that Michael Jackson did not sing on the songs," Sony Music and Jackson estate attorney Zia Modabber told Variety.
The rumors began as word trickled out about comments made in court as Sony battles a class action lawsuit. The suit, in part, hopes to win a refund for those who bought Michael.
A hearing on the suit on Tuesday didn't address concerns over the vocals but instead looked to answer whether the album's liner notes were protected under the First Amendment.
However, in making an argument on behalf of Sony and Jackson's estate, a lawyer reportedly said something like, "even if the vocals weren't Jackson's," which, coupled with a defense by Modabber that claimed Jackson sang "on" the songs, led to reports Jackson's vocals were faked.
In response to the controversy, Modabber said, "The hearing Tuesday was about whether the First Amendment protects Sony Music and the estate, and there has been no ruling on the issue of whose voice is on the recordings."
Sony claimed it has done a lot of forensic work to verify the authenticity of the vocals and said in November 2010, "We have complete confidence in the results of our extensive research as well as the accounts of those who were in the studio with Michael that the vocals on the new album are his own."
Now, check these out:
Michael Jackson, The Icon: 4 Lessons From The King That Can Help You Reach Your Full Potential
47 reasons Michael Jackson will always be the most important MJ