Sade has returned to tickle your eardrums and make your soul sing.
After stunning the music world with her release of "Flower of the Universe" for Ava DuVernay's A Wrinkle in Time, she is back, teaming up with Steve McQueen. This time the U.K. songstress wows us with a soulful single "The Big Unknown" for McQueen's Widows.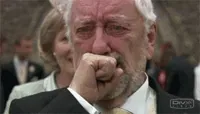 "It was an honor to work with such a legend," McQueen shared in a press release.
The film, set to be released this month, has already garnered early Oscar buzz due to its all-star cast led by Viola Davis.
Sade's big ballad will be available digitally alongside Hans Zimmer's soundtrack November 16. Spin Magazine reports the CD will be out on November 30.
Fans thirsting for the timeless artist's new full body of work are now probably wondering what this new song may mean. Will there be a new album on the way? It is hard to say, but take a listen to "The Big Unknown" below.
Liking this content? Now, check these out:
Why Real R&B Is Underappreciated And Misunderstood These Days
Sade Is Dropping Another Song This Year. No, This Is Not A Drill.
Sade Feels Like Singing Again And Old Souls Don't Know What To Do With Themselves