News
Snoop Dogg Joins Colin Kaepernick's #MillionDollarPledge With $25,000 Donation To Mothers Against Police Brutality
The fight against police brutality continues!
Photo Credit: Photos: Twitter
Snoop Dogg became the latest celebrity to join Colin Kaepernick's million dollar pledge this week. Rather than simply matching Kaep's donation, Snoop decided to go above and beyond, donating an additional $15,000 on top of the $10,000 he originally pledged.
Uncle @snoopdogg called & said he wants to donate $15k MORE to my #MillionDollarPledge! He loves the work Mothers Against Police Brutality is doing so much, now they're getting a total of $35k! Thank you Snoop for recognizing the good work they do! Go to https://t.co/xr8M9wiOiq! pic.twitter.com/1f3g2dFDEn— Colin Kaepernick (@Kaepernick7) January 22, 2018'
Like what you're reading?
Get more in your inbox.
The money will go to Mothers Against Police Brutality, an organization formed to unite the voices of the mothers of those killed by police brutality in order to fight for political change.
In the video announcing the move, Snoop praised Kaep and said, "Man, I'm so inspired, I'm pledging another $15,000 to Mothers."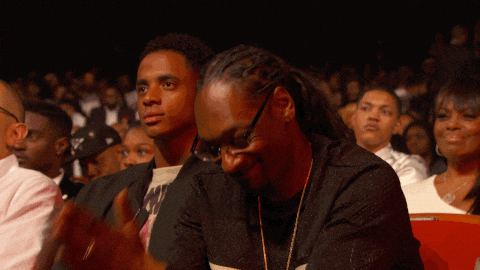 Colin Kaepernick introduced his #MillionDollarPledge last year when he vowed to donate $1 million to 30 different charities, including Mothers Against Brutality and the I Will Not Die Young Campaign.
About a week ago, Kaepernick hit the home stretch of the campaign, and launched his #10For10 initiative. Through the initiative, the former quarterback will donate $10,000 to 10 charities; each donation will be matched dollar for dollar by a celebrity. Kevin Durant and Stephen Curry were the first two to match Kaep's donations.
---
Sponsored Content
8 Tools You Should Use To Help Achieve Your Personal Goals