If you don't know about SinnGinn, we're about to give you a reason why you should.
In the rapper and director's video for the Afrofuturist feminism track "FLOTUS," the Sudanese artist struts around boasting her "melanated" status, and this song is definitely "bad b***h" material! Add this to your pre-game playlist, folks.
And we can't help but notice how beautiful these shots are! Of course, with a name like "FLOTUS" the song pays homage to our forever first lady Michelle Obama. She also name-drops Rihanna in her bars, a perfect mixture of class and sass!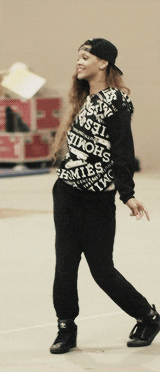 "All I wanted to do out of this video is to show the beauty of melanin, the strength of women of all ages and races and to make some dope-ass grunge/rap music," the South Sudanese artist told AfroPunk. "Also to meet Michelle Obama and have some tea with her – I would cry and enjoy the tea all at the same time. I hope people vibe with it and look forward to making more content like this! I made 'FLOTUS' as an homage to my hero, Michelle Obama, and all of the other black female GOATS of our time and beforehand."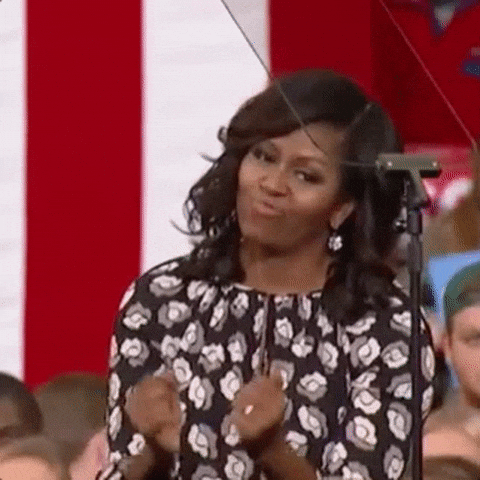 But the climax of the video probably happens when a white cowboy tries to confront SinnGinn and her squad of femmes, referencing a sign outside and asking where they're from. She promptly shoots him -- with a water gun, making his bigotry look as stupid as it is.
SinGinn is of Nubian and Abyssian descent, and she stresses the importance of paying homage to her ancestors.
"For me, the importance of paying respects to those who have paved the way is engrained in my cultures as deep as the tone of our skin and the power of our women," she noted.
You can get into the full music video below:
Liking this content? Check these out:
Michelle Obama Is Sporting Natural Hair And Black Twitter Can't Deal
Rihanna Is The First Black Woman To Werk British Vogue's September Cover