Rihanna Is The First Black Woman To Werk British Vogue's September Cover
Big tings for Rih!
August 01, 2018 at 10:56 pm
Rihanna is on the cover of British Vogue's 2018 September issue, and she's making history while looking fabulous! The singer and beauty/fashion mogul is the first black woman in the publication's history to serve as the face for the magazine's signature issue.
Sept issue of @britishvogue on newsstands Aug 3.
Styled by @edward_enninful
Shot by Nick Knight
Wearing @prada @savagexfenty
Hair by @yusefhairnyc
Make-up by Isamaya French using @fentybeauty
Floral artistry by @azumamakoto
Nails by @jennylongworth
Set design by Andrew Tomlinson pic.twitter.com/9oFefoRHWy

— Rihanna (@rihanna) July 31, 2018
And because Rihanna'senergy can't be contained by just one cover, there are two!
And there's a second @rihanna September cover… https://t.co/zsMMEDyuZD pic.twitter.com/4RVEr1S8yX

— British Vogue (@BritishVogue) August 1, 2018
"I always knew it had to be Rihanna," said British Vogue editor-in-chief Edward Enninful, who personally styled the shoot, according to the Huffington Post. "A fearless music-industry icon and businesswoman, when it comes to that potent mix of fashion and celebrity, nobody does it quite like her."
Speaking of fearless, Rih debuted a new look that runs contrary to what is currently in fashion. The mogul's extra thin eyebrows had many wondering if the look will replace the fuller brow currently favored.
well, I guess now our moms can draw a Black brow line in peace..rihanna has vouched for it😭😭 https://t.co/F4o94lu0R3

— only_wanjiru_asf (@joannewanjiru8) August 1, 2018
i have lost my tweezers and haven't touched my brows for about 3 weeks please rihanna put an end to this thin brow renaissance speculation. the world is hard enough

— Georgie Wright (@Georgie__Wright) August 1, 2018
Rihanna has just opened a can of Brow worms. This summer sitakubona lokukhulu! pic.twitter.com/wBCdggAdKL

— Fleur Noir (@Mvuri_Woo) July 31, 2018
rihanna starting a new brow trend

— zsk (@zk_life) July 31, 2018
Beauty experts aren't so sure the look will catch on, however, the BBC reports.
While Woman & Home beauty director Rosie Green called the brows "really fresh" and "such a big statement," she doesn't believe you'll be seeing the ultra-thin brows on the street anytime soon.
Alessandra Steinherr, former beauty director of Glamour magazine, echoed Green's sentiment.
"No, it's not going to filter down to the wider public," Steinherr said. "Beauty bloggers will be doing it in tutorials and I think perhaps we'll move towards a thinner more natural brow, but brows are such a strong feature, I can't see them going away soon."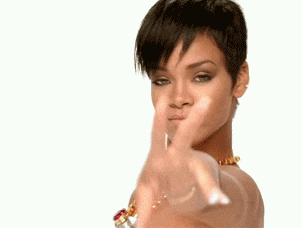 In the issue, the 30-year-old opens up about embracing her body as it is, and the love she has received for doing so, according to PEOPLE.
Rihanna told Vogue that she's not sure why she's become a body icon, but that her curves might have something to do with it.
"I don't know, maybe it's because I'm 'thicc' now. I don't know," Rihanna said, adding that she likes her curves.
"I'm about to get back into the gym and stuff, and I hope I don't lose my butt or my hips or all of my thighs," she said. "I'll lose some but not all. And I think of my boobs, like, 'Imma lose everything, everything goes!' "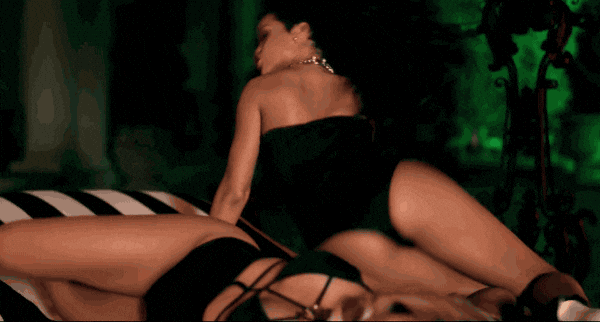 And Rih ain't about those unrealistic body goals, either. She dismissed the idea of a "perfect body."
"You know, it comes with a price. You want to have a butt, then you have a gut," she said.
We stan a body positive queen.
Liking this content? Check these out:
Rihanna Is Reportedly About To Give Us Double The Work By Releasing Two Albums
12 images that prove Rihanna is the definition of #BlackGirlMagic
Slim Thug Shot His Best Shot In Rihanna's DMs After She Posted Herself In Savage X Fenty