These Adorable Babies Just Delivered The Best CNN Parody Right In Time For Black History Month
Because Of Them We Can stays with the adorable content!
February 01, 2018 at 6:48 pm
To kick off black history month Because Of Them We Can created a CNN-esque parody featuring bite-sized reporters and correspondents. The tiny journalists highlighted the following inspirational figures of black excellence in their news report: fashion trailblazer Dapper Dan, Serena Williams, the black women that saved Alabama, Shea Moisture founder Richelieu Dennis, Ava DuVernay, Issa Rae, Oprah Winfrey and more.
"Breaking News: Black Excellence Is At An All Time High," the title of the report, featured a panel with kid versions of April Ryan, Angela Ryan, Bakari Sellers and Symone Sanders.
Do y'all see this baby Angela Rye, though?
She nailed the spunk and fiery Rye spirit, "Of course [black excellence] is at an all time high!"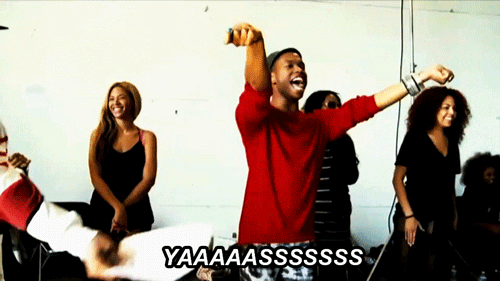 Founded by Eunique Jones Gibson, Because Of Them We Can strives to instill hope into children through its photography campaigns, apparel and accessories.
Given the super stressful news cycle lately, this is a breath of fresh air!